Posted by Jamie Oberdick on 11/15, 2013 at 02:07 PM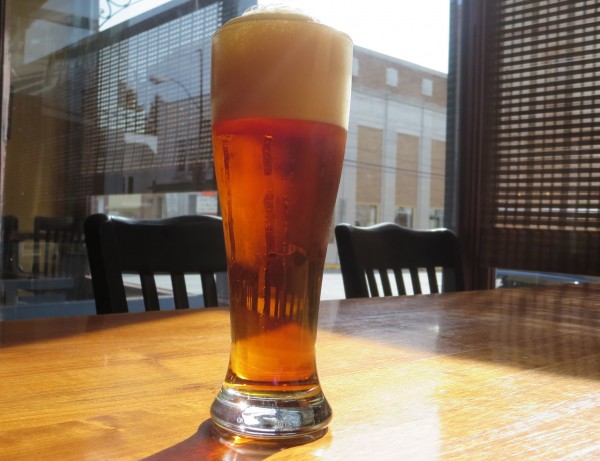 As per the weather forecasts, this weekend we end our winter preview and get some mild weather to enjoy. For this Local Food Weekend weekend, we have the Bellefonte Farmers Market, Santa's arrival plus a chance to unwind at the Winery at Wilcox store at the Nittany Mall, and great music to go with great local food and beer at Elk Creek Cafe + Aleworks.
Bellefonte Farmers Market, near Gamble Mill Inn, Bellefonte, Saturday, 8:00 a.m. to noon
The Bellefonte Farmers Market is one of the few markets that are still open this season. You can still find a variety of local food items and other fun stuff. The market is set up near the Gamble Mill Inn. With milder weather expected Saturday, at least you won't freeze.
Santa's Arrival/Winery at Wilcox store, Nittany Mall, State College, Saturday 10:00 a.m. - 1:00 p.m.
Not really local food related, but c'mon, it's about Santa Claus. The Jolly Big Guy in the Red Suit will make his arrival Saturday with a big celebration starting at 10:00 a.m. at the Mall. A balloon artist and a magician will join Mr. Claus, and there will be other children's activities. For the adults, be sure to stop by the Winery at Wilcox's store in the mall and pick up some local seasonal wines so you can relax after all that holiday experience.
Live Music, Elk Creek Cafe + Aleworks, Millheim, Saturday and Sunday (see below for times)
The alt-country fans here at Local Food Journey can barely contain ourselves with excitement over an appearance by Paul Burch and WPA Ballclub, Saturday night at 8:00 p.m. Burch brings his Nashville-honky-tonk sound to Elk Creek that he honed in the 90's, featuring classic country sound and his smooth voice.
Sunday, you can return to Elk Creek for awesome local beer, great local food, and a CD release party by local-grown singer-songwriter Hannah Bingham. She will debut her new CD Loam Sunday at 5:00 p.m. What a great way to end the weekend!
Author: Jamie Oberdick
Bio: Editor, Local Food Journey | Passionate about supporting local food in Central PA