Posted by Jamie Oberdick on 05/16, 2014 at 12:00 PM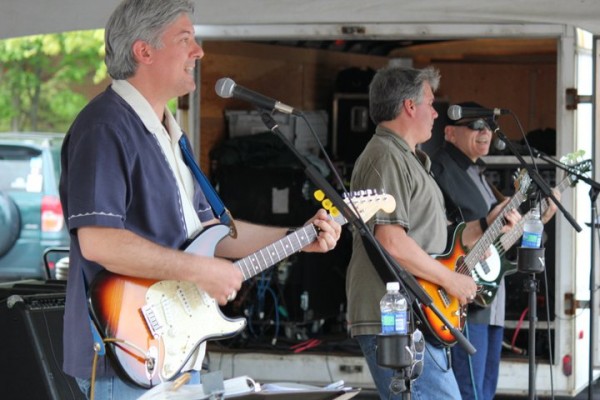 After our May monsoon, looks like a cool but decent weather weekend coming up. This weekend, there's two plant sales, the Blair County Arts Festival, The Big Spring Festival, and live acoustic music to be found. Continue reading to learn more and plan your weekend.
Arboretum Plant Sale, H.O. Smith Botanic Gardens, State College, Saturday and Sunday, 9:00 a.m.-3:00 p.m.
At the Penn State Arboretum this weekend, find a variety of trees, shrubs, and perennials, including some native varieties. There are also edible plants, such as elderberries, available.
Blair County Arts Festival, Penn State Altoona, Saturday and Sunday
Penn State Altoona's campus comes alive this weekend with a variety of art, music, dance performances, local food, and more. The event supports downtown Altoona's Historic Mishler Theatre.
Penn State Extension Centre County Master Gardener's Garden Fair and Plant Sale, Ag Progress Days Site, Pennsylvania Furnace, Saturday, 9:00 a.m.-3:00 p.m.
Come out to the Ag Progress Days site and find a variety of herbs, vegetables, perennials, and more that are ready to put in your garden. Along with plants, there will local food vendors such as Red Hawk Premium Peppers, Tait Farm Foods, and Big Al's Mustard dealing their wares. Also find food for sale, gardening talks, demonstrations, exhibits, and tours of the Pasto Ag Museum.
Hickory Project in concert, Elk Creek Cafe + Aleworks, Millheim, Saturday, 8:00 p.m.
Enjoy an evening of old and new acoustic music via Hickory Project, who bring their unique string band music sound to Elk Creek this Saturday. As always, Elk Creek will serve up their local food menu and fantastic local-brewed beer. Sounds like a great Saturday night.
Big Spring Festival, Tallyrand Park, Bellefonte, Saturday noon-4:00 p.m.
Each year on the third Sunday in May, Historic Bellefonte Inc. holds the Big Spring Festival featuring a celebration of our area's bountiful supply of water with entertainment, water sports, crafts, children's activities, fish stocking of Spring Creek, food, and more.
Author: Jamie Oberdick
Bio: Editor, Local Food Journey | Passionate about supporting local food in Central PA