Posted by Jamie Oberdick on 07/11, 2014 at 11:29 AM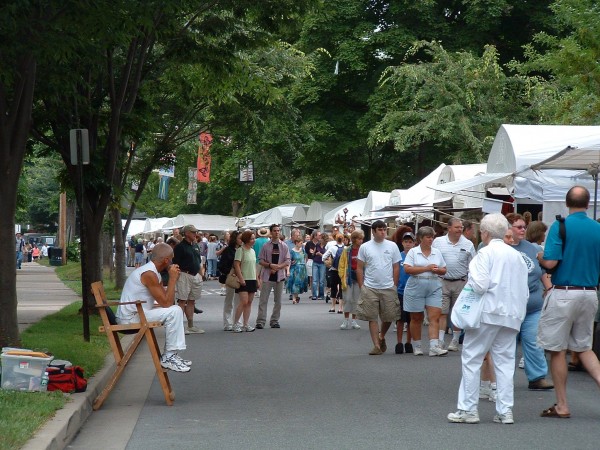 This weekend, check out the local food part of the Central Pennsylvania Festival of the Arts and the Peoples Choice Arts Festival, enjoy wild blueberries, and discover the local food growing right in the Pennsylvania wilds.
Central Pennsylvania Festival of the Arts, State College, Saturday and Sunday, 10:00 a.m.
You may not be aware of this, but the signature event of the Central Pennsylvania summer has a local food angle. At the Arts Festival, you can find booths selling great local food products from Tait Farm Foods, Red Hawk Premium Peppers, Gemelli Bakery, and Razz's Shagbark Hickory Syrup.
People's Choice Festival of Pennsylvania Arts and Crafts, Pennsylvania Military Museum, Boalsburg, Saturday 10:00 a.m. and Sunday noon
The Peoples Choice Festival also has a local food slant via the Specialty Food Tent. While at the festival be sure to check out one of 16 different specialty food vendors and four different wine vendors. This list includes some Central Pennsylvania vendors.
Blueberry Bash, Black Moshannon State Park, Philipsburg, Saturday, 10:00 a.m.
One of the best treats of summer is blueberries and they are now in season. Come up to Black Moshannon to pick wild blueberries, try different types of blueberries, and learn some new blueberry recipes.

What's for Dinner? Edible Plants!, Greenwood Furnace State Park, Huntingdon, Saturday, 7:30 p.m.
Naturalist Debbie Naha will lead a foraging trip into Greenwood Furnace State Park to discover delicious edible plants that grow wild in Pennsylvania. Learn how to identify plants, practice safe and sustainable harvesting, and how to incorporate plants into culinary dishes.
Author: Jamie Oberdick
Bio: Editor, Local Food Journey | Passionate about supporting local food in Central PA