Posted by Jamie Oberdick on 08/14, 2014 at 11:44 AM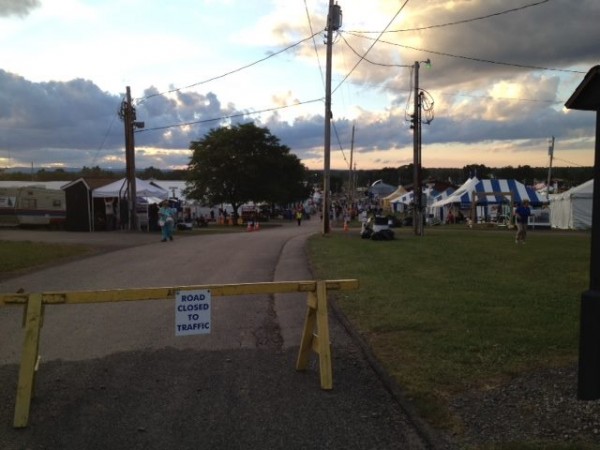 After a bit of a hullabaloo yesterday due to visits by the dueling gubernatorial candidates, Ag Progress Days returns to a more normal schedule for its final day. The event goes until 4:00 p.m. today, and up until then the schedule is packed with events, tours, exhibits, and good food. There's 80+ acres of crop and machinery demonstrations, and 55 acres for indoor and outdoor exhibits, so there's plenty to do. Here's a guide to attending the event on its last day:
Events and activities: Events today range from rope race horse games to seminars on how to make your backyard pollinator friendly, attracting beneficial insects, and more to birds of prey and other wildlife demonstrations. There are also plenty of fun kid activities. To see the calendar, please go here.
Research Tours: At Ag Progress Days you can get a free ticket for tours based on various agricultural and wildlife management concepts. These range from building a riparian buffer for streams on your property to short-rotation crops for biomass to wildlife management. For more information including times and length of tours, please go here.
Exhibits: Faculty and Penn State Coop Extension staff will be on hand to answer question on a variety of horticultural and agricultural questions at the Penn State exhibits. Along with these, there will also be more than 400 commercial exhibits on hand, and there will also be interactive displays, guided tours, and field demonstrations. You can learn more here.
Along with these features, there will also be plenty of food and lots of farm animals to see. For directions to the grounds and parking information, please go here.
Author: Jamie Oberdick
Bio: Editor, Local Food Journey | Passionate about supporting local food in Central PA