Posted by Jamie Oberdick on 08/22, 2013 at 12:25 PM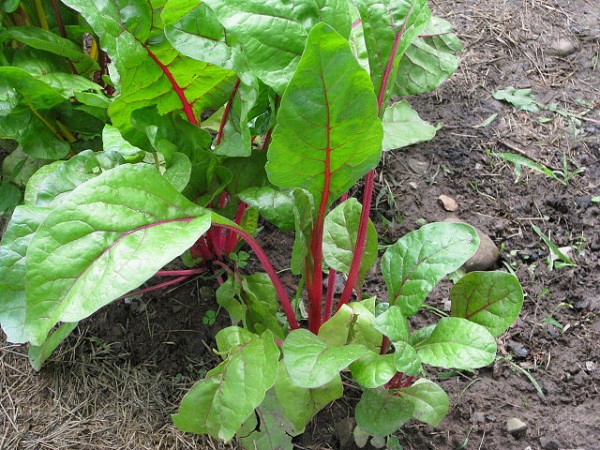 I know that lots of people turn their thoughts to football and raking leaves once the days getting shorter and mornings are foggy and cool, but fall is really a good time to grow certain vegetables. While a lot of vegetables thrive in summer heat, there are a fair amount that prefer fall's cool weather. And it's not too late to plant; if you plant this weekend, you have anywhere from 37 to 52 days before this area's average first freeze, depending on where you live.
Since you will be planting in an area of your garden that likely already had spring or summer crops growing in them, chances are the soil will need some sort of boost. Composted manure or compost from your backyard pile is ideal.
Now, no gardener wants to put in the work needed to plant and care for vegetables that will be killed by a freeze before you can harvest them. So, what can you plant from your leftover seeds? There are a fair amount of veggies, especially greens, that can handle a frost and in fact taste better after a frost.
Here are some ideas for what you can get in the ground this weekend:
Garden cress: A peppery, pungent green that I find to be better than arugula, garden cress can be picked for salads within 15-20 days. Also is quite nice in soups.
Spinach: Like the guy who immortalized spinach as muscle food, Popeye, spinach is tough. It can take temps down to 30 degrees and shrug it off. If you thin the plants down to 5-6" apart, they will get rather sizable over the next 50 days or so. My personal favorite is this monster-sized spinach which can even overwinter for an early spring harvest if you cover it with straw or another mulch.
Bunching onions: If you plant them now, you can get "fall onions" just like you get spring onions. They can handle freezing temperatures and you can often harvest them right up until winter sets in.
Leaf lettuce: Too late for head lettuce, but loose-leaf lettuce will do great in the cooler days of September, generally takes about 40 days to get to a good size (although you can pick much earlier for microgreens) and can handle a light frost. You can cut the leafs and they will quickly resprout new leaves. Who says fresh garden salad is a spring thing?
Mustard greens: Whether you choose southern or Asian varieties, this spicy plant can take some frost and it tastes much better when grown in the fall. Most varieties take about 45-50 days to mature.
Swiss chard: This plant is so frost hardy that it is a popular Thanksgiving vegetable in many areas. Around here it might get too cold for it to last well into November but I've seen my swiss chard survive temperatures down to 28. The greens aren't quite as bitter after a frost, also.
Radishes: Often the first plant harvested in the spring, radishes do well in fall also. If you get a bumper crop, storing them in sand will allow them to keep and actually improves their flavor.
Tatsoi: Also called spoon mustard, this Asian variety of mustard has a mild, delicious flavor and can be added to salads, stir fries, and soups. People seem to recognize it more, and it is being added to a lot of farm shares, restaurant salads, and home gardens. It is also one of the most frost hardy varieties, able to survive temperatures down to 15 degrees!
Author: Jamie Oberdick
Bio: Editor, Local Food Journey | Passionate about supporting local food in Central PA