Posted by Emily Wiley on 08/01, 2011 at 01:09 PM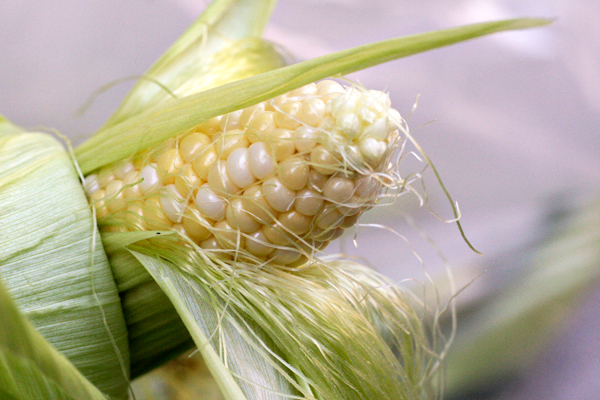 Congratulations to Amanda Bachmann of State College and her recipe for Sweet Corn Ice Cream! She is the winner of the July contest and the recipient of a $25 gift certificate to Nature's Pantry.
Thank you to everyone who participated—continue reading to see all of the sweet corn recipe submissions!
And don't forget to enter our August recipe contest. What's your favorite way to prepare summer's tasty tomatoes?
(1) Sam K., State College
No Husks
Just husk the corn, rub with EVOO and your favorite spices, and grill it. Turn frequently and pay attention… It doesn't take long to get those beautiful grill marks and a little char. Then eat it. That's all there is!
(2) Amanda E., State College
Grilled in the Husks
Leave the corn in the husk, grill on a pre-heated grill, then open up and slather with butter and a little salt. Enjoy!
(3) Justin Miller, Bellefonte
Fresh from the Field
I grew up next to a farm, and our neighbor, the farmer, had the perfect recipe for the most delicious sweet corn around. The secret is in the freshness of the corn. He grew his own and shared it with us, allowing us kids to roam the fields all summer, and to pick corn for dinner in the evening.
Here's his recipe, as it has been repeated in our family for years:
First, fill a large pot – the biggest you can find – with cool, clear water. Put it on the stove and start it to boiling.
Once it starts to boil, head out to the cornfield. Pick a dozen or so ears, no more than you can hold in your arms, shucking the husks and dropping them on the ground as you go. You want to work quickly because fresh corn is best.
With your arms laden with your harvest, hurry back to the house. If you happen to drop an ear, leave it and keep going! It is too late for that one, and stopping to pick it up will make the others that much older.
Drop the ears in the pot, boil for about ten minutes. Remove the ears with tongs, and serve immediately. Butter and salt to taste.
Repeat as necessary until you are full.
(4) Michelle Casey, Saint Marys
Steamed Corn
I use a steamer basket that fits inside a large stockpot. After husking the corn, set them bottom end down in the steamer basket. Set about 2 inches of water to boil in the bottom of the stockpot and after the water comes to a boil set the steamer basket into the pot. (The water should not come inside the basket.) Then cover the pot with a lid and let steam for about 8-10 minutes, longer if the corn is not fresh. Truly fresh corn doesn't need to steam for long to be tender and juicy. Enjoy with butter and salt. YUM!
(5) Kitty Oechler, Lock Haven
Aunt Bertha's Fresh Corn Dinner
Sauté 1 chopped onion and 1 chopped green pepper in oil. Brown 1 pound of hamburger. Add both to a large casserole dish, along with:
- 2 cups corn cut off cob
- 4 medium tomatoes
- 2 slightly beaten eggs
- Breadcrumbs to thicken
- Salt and pepper to taste
Top with more breadcrumbs. Cook at 375°F for 40 minutes.
(6) Ashley, State College
Grilled Corn on the Cob
Soak the corn in the husk for about 30 minutes. Still in the husk, place on a hot grill and cook until tender (about 15 minutes; the husk will start to get crispy). Serve with butter, salt, and black pepper.
(7) Randy Earhart, Boalsburg
Shrimp Boil
Simply throw a bag of "Shrimp Boil" into boiling water add corn, and boil as normal.
(8) Amanda Bachmann, State College
Sweet Corn Ice Cream
(adapted from Jeni's Splendid Ice Creams at Home)
- 1 ear sweet corn (kernels cut off and cob milked)
- 3 Tbsp cream cheese, room temperature
- 1 1/4 cups heavy cream
- 1 Tbsp + 1 tsp corn starch
- 2 cups milk (original recipe calls for whole; I use Meyer's Dairy skim)
- 2/3 cup sugar
- 2 Tbsp light corn syrup
- 1/4 tsp fine sea salt
Combine 2 Tbsp of milk with cornstarch to form a slurry.
Combine cream cheese and salt in a medium bowl.
Combine corn kernels, milk, cream, sugar, and corn syrup in a 4-6 quart pot. Bring to a boil, and stir, cooking for 4 minutes. Remove from heat and strain out the corn kernels. Return milk mixture to the pot and gradually whisk in cornstarch slurry. Return to heat and boil for 1 minute.
Pour milk mixture into bowl with cream cheese and whisk until smooth. Cool the ice cream base in an ice bath or in the fridge. Once cooled, pour into your ice cream maker.
Layer the finished ice cream with a raspberry or blueberry sauce before you freeze it. Freeze for about 4 hours.
Makes about 1 quart.
(9) Carol Pilgrim, Huntingdon Beach CA
Barbecue Chopped Salad
- 1 bag of your favorite organic chopped salad greens
- 1 ripe tomato, chopped and seeded
- 1/2 diced ripe avocado
- 1/4 cup shredded carrots
- 1/4 cup shredded red cabbage
- 1/4 cup black beans, drained
- 1/4 cup fresh roasted sweet corn cut off the cob, slightly blackened
- 1/4 cup shredded Colby-Jack cheese
- 1/2 cup crushed tortilla chips
- 1 cup diced barbecued free-range chicken breast
- Favorite Ranch dressing
Finely chop salad greens. Add all vegetables and toss well. Add cheese, chips, chicken, and desired amount of dressing to lightly coat entire mixture just before serving. Serves 4.
(10) Kim Richardson, Boalsburg
Mexican Street-Vendor Style Corn on the Cob
There are street carts in every Mexican Park on Sundays and holidays that sell this corn on the cob. These carts are now appearing in U.S. cities, as well.
- 4 fresh cobs of sweet corn*
- 1 small lime cut into quarters
- 4 Tbsp mayonnaise
- 6-8 Tbsp grated Parmesan cheese
- 4 Tbsp Comida Mexicana Ranchero Red sauce
*NOTE: If possible, buy corn with 2-3 inches of the stalk still on, as this will serve as a handle when eating.
You may grill or boil the corn. If grilling, husk corn down to the last layer, leaving the last layer on. Gently pull the silks out of the corn. Grill with cover closed over medium high heat for approximately 19 minutes, turning every 2 minutes. Alternatively, clean corn and drop in boiling water. Turn off the burner and let corn steep for 15 minutes. Drain.
Prepare each cob of corn following these steps:
- Squeeze 1/4 lime juice on a cob of corn
- Cover with 1 Tbsp mayonnaise
- Sprinkle 1-2 Tbsp cheese, evenly covering the corn
- Spread 1 Tbsp Ranchero Red sauce, evenly covering the corn
- Cover the 2-3 inches of stalk with a square of aluminum foil and serve
The winner was chosen using a random number generator. Congratulations, Amanda!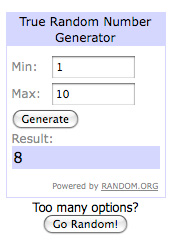 Author: Emily Wiley
Bio: WPSU Multimedia Producer | Wife and Mother | Lover of Food and Photography | One-Half of The Culinary Couple