Posted by Emily Wiley on 07/01, 2011 at 11:21 AM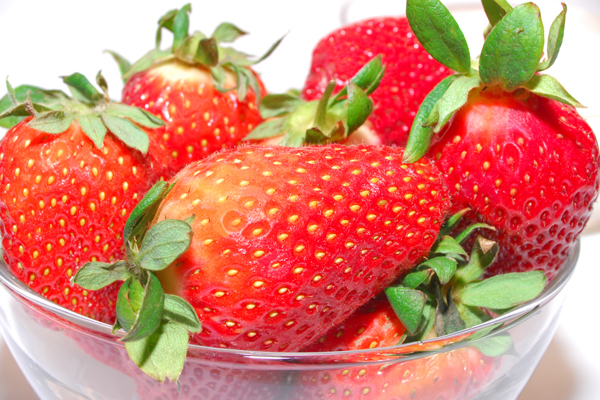 Congratulations to Nancy Cord-Baran of State College! She is the winner of our June strawberries recipe contest and the recipient of a $25 gift certificate to Harrison's Wine Grill & Catering.
Thank you to everyone who participated—continue reading to see all of the strawberries recipe submissions. And stay tuned for the start of our July recipe contest. Details to come!
(1) Dana Ollendyke, State College
Strawberry-Rhubarb Crumble
For the Topping
- 1 1/3 cup flour
- 1 teaspoon baking powder
- 3 tablespoons sugar
- 3 tablespoons Demerara sugar (or turbinado sugar)
- zest of one lemon
- 1/4 pound (1 stick or 4 ounces) unsalted butter, melted
For the Filling:
- 1 1/2 cups rhubarb, chopped into 1-inch pieces
- 1 quart strawberries plus a few extras, hulled, quartered
- juice of one lemon
- 1/2 cup sugar
- 3 to 4 tablespoons cornstarch
- pinch of salt
Heat oven to 375°F. Prepare topping: In a mixing bowl, combine flour, baking powder, sugars, and lemon zest; add the melted butter. Mix until small and large clumps form. Refrigerate until needed.
Prepare filling: Toss rhubarb, strawberries, lemon juice, sugar, cornstarch, and a pinch of salt in a 9-inch deep-dish pie plate.
Remove topping from refrigerator and cover fruit thickly and evenly with topping. Place pie plate on a baking sheet, and bake until crumble topping is golden brown in places and fruit is bubbling beneath, about 40 to 50 minutes.
(2) Pallavi Eswara, State College
Strawberry Mint Syrup
- 1 pint strawberries, hulled and halved if the strawberries are large
- 1/2 cup mint leaves, washed and roughly chopped
- 1 cup white grape juice
Cook strawberries in grape juice; add mint leaves and let boil for 1 minute. Thicken by boiling on low heat. Cool and store in refrigerator for 3-5 days. Use on pancakes or ice cream. May also be used for making jelly with appropriate pectin.
(3) Nancy Cord-Baran, State College
Red, White, and Blue Salad
- 1 pint sliced strawberries
- 1 pint blueberries
- sliced bananas with a little lemon juice squeezed over them
Mix together in a bowl. Makes an easy and great snack or dessert; can be doubled.
(4) Anne Trout, State College
Strawberry-Rhubarb Conserve
- 5 cups rhubarb, cut into 1/2-inch pieces
- 2 cups strawberries, sliced
- 4 cups sugar
- 1 package (3 oz) strawberry jello
Combine sugar and fruits; let sit over night in a non-reactive pan.
Boil about 10 minutes. Remove from heat and stir in jello (dry package). It should dissolve completely. Store it in the refrigerator.
(5) Nancy A. Hartley, Belleville
Strawberry Pie
- 1 cup mashed strawberries
- 1 cup sugar
- 3 Tbsp cornstarch
- 1/2 cup water
- 8 oz cream cheese, softened
- pie crust
- additional strawberries, some sliced and some whole
- Cool Whip
Combine all ingredients (except cream cheese); cook over medium heat until clear and thick. Mix softened cream cheese with a bit of sugar; spread onto baked and cooled pie crust. Cover cream cheese with a layer of sliced strawberries. Pour cooled berry mixture over strawberry layer. Top with Cool Whip and garnish with whole strawberries. Keep refrigerated.
Serves: 6-8
(6) Jean Dietrich
Strawberry-Rhubarb Custard Cake
- 1 box yellow cake mix
- 2 cups strawberries
- 2 cups rhubarb
- 1 cup sugar
- 1/2 pint half and half
Prepare cake mix according to directions on the box. Pour into 9x13 inch pan. Sprinkle chopped strawberries and rhubarb on top; sprinkle with sugar. Pour half and half over top. Bake at 350 degrees for about an hour. The fruit and cream make a custard on the bottom. It is a great cake for a summer potluck.
The winner was chosen using a random number generator. Congratulations, Nancy!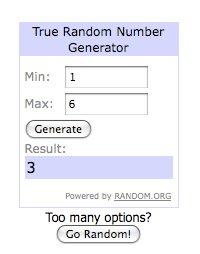 Author: Emily Wiley
Bio: WPSU Multimedia Producer | Wife and Mother | Lover of Food and Photography | One-Half of The Culinary Couple