Posted by Emily Wiley on 03/01, 2012 at 08:39 PM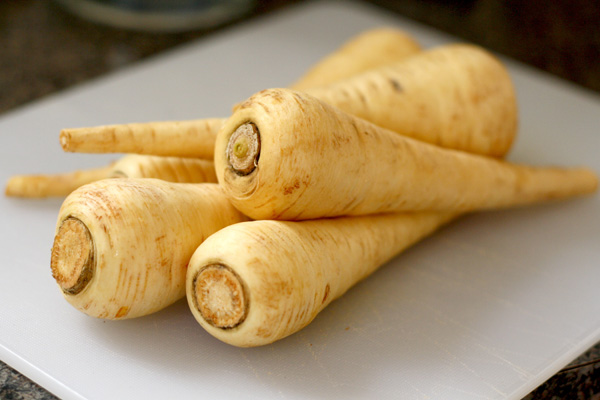 Congratulations to Maureen Ittig of State College and her Parsnip Cake recipe, winner of our February contest! She is the recipient of a $25 gift certificate to Tait Farm Foods.
Thank you to everyone who participated. Continue reading to see Maureen's Parsnip Cake and other recipe submissions. And stay tuned for the start of our March recipe contest. Details to come!
(1) Amy Farkas, Boalsburg
Balsamic Root Vegetables
1 1/2 lbs sweet potatoes
1 lb parsnips
1 lb carrots
2 large red onions, coarsely chopped
3/4 c sweetened dried cranberries
1 T light brown sugar
3 T olive oil
2 T balsamic vinegar
1 t salt
1/2 t freshly ground pepper
1/3 c chopped flat leaf parsley
Peel first three ingredients and cut into 1 1/2-inch pieces. Combine parsnips, carrots, onions, and cranberries in a lightly greased 6-quart slow cooker; layer sweet potatoes over top.
Whisk together sugar and the next four ingredients in small bowl; pour over vegetable mixture. (DO NOT STIR.)
Cover and cook on HIGH 4 to 5 hours, or until vegetables are tender. Toss with parsley before serving.
(2) Maureen Ittig, State College
Parsnip Cake
4 large eggs
2 cups granulated sugar
1 1/2 cups vegetable oil
2 cups all-purpose flour, sifted
2 tsp baking soda
1/2 tsp salt
2 tsp ground cinnamon
2 Tbsp minced fresh ginger root
1/2 tsp powdered mustard
1/2 tsp nutmeg
1 cup chopped pecans (or walnuts)
2 cups grated peeled parsnips (about 1 1/2 lbs)
Optional: 1/2 cup currants or raisins
Frosting: Either a cream cheese frosting or a dusting of confectioners' sugar
Preheat oven to 350 degrees. Butter a 12-inch round cake pan.
Mix eggs, one at a time, with sugar; then beat in the oil. Mix in flour, baking soda, salt, cinnamon, ginger, mustard, and nutmeg; beat until thoroughly mixed. Fold in the nuts, currants, and parsnips, combining well.
Pour the batter into cake pan and bake in the center of the oven for 1 hour and 20 minutes. Cool, face up on a wire rack. Invert the cake when cool and frost or dust with confectioner's sugar.
(Adapted from the Essential Root Vegetable Cook Book)
(3) Stephanie, State College
Veggie-Stuffed Casserole
This recipe was inspired by stuffed vegetables. A few summers ago, I adapted a stuffed summer vegetables recipe from Tait Farm into a fall squash casserole recipe. And then I adapted it some more, arriving at the recipe below. I like this recipe because it is warm, comforting, and difficult to mess it up. It is one of my go-to meals at the end of a long day.
3 cups tomato sauce
1/2 cup bread crumbs
1/4 cup of parsley (or other herbs), chopped
2 eggs, beaten
1/2 cup parmesan cheese
1 small to medium butternut squash, peeled and chopped into 1-inch cubes
4 carrots, peeled and chopped
4 parsnips, peeled and chopped
2 Tbsp olive oil
1 small white onion, chopped
Salt and pepper to taste
Preheat oven to 350. Bring a large pot of water to a boil. Combine tomato sauce, bread crumbs, cilantro, eggs, and half of the parmesan cheese in a bowl, and set aside.
Add cubed butternut squash, carrots, and parsnips to the pot, and boil for 10 minutes. Meanwhile, pour olive oil into a Dutch oven or large, oven-safe pot, and place it on the stove over medium-low heat. Add onion.
After the 10 minutes, add Simply Potatoes to the boiling squash and carrots, and boil the vegetables for another 2 minutes. Then strain them, and return them to their pot. Remove the Dutch oven from the heat. Let everything cool for a minute.
Add tomato sauce mixture to the Dutch oven. Then add the vegetables, salt, and pepper, and combine. Sprinkle the rest of the cheese on top.
Cook the casserole in the oven for 40-45 minutes or until the top layer is lightly browned.
Serves 6-8.
The winner was chosen using a random number generator. Congratulations, Maureen!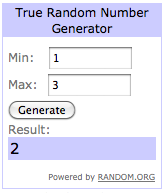 Author: Emily Wiley
Bio: WPSU Multimedia Producer | Wife and Mother | Lover of Food and Photography | One-Half of The Culinary Couple