Posted by Emily Wiley on 04/30, 2012 at 12:41 PM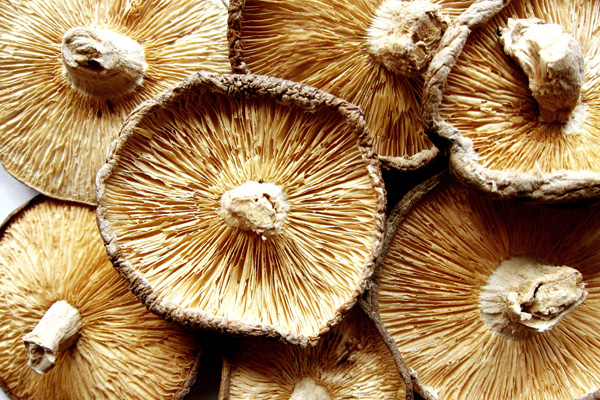 Congratulations to Amy Grenoble of Sandy Ridge! Her recipe for vegetarian stuffed mushrooms is the winner of our April contest, and she is the recipient of a $25 gift certificate to Fasta Ravioli Company.
Continue reading for all recipe submissions and stay tuned for the start of our May recipe contest.
(1) Amy Grenoble, Sandy Ridge
Vegetarian Stuffed Mushrooms
2 lbs white button mushrooms
olive oil
balsamic vinegar
sea salt
ground black pepper
1 1/2 cups tomato (chopped)
1/3 cup Kalamata olives (chopped)
2 slices whole-grain bread, ground into breadcrumbs
1/2 cup fontina cheese (shredded)
1/4 cup parmesan cheese (grated)
1/4 cup fresh chives (chopped)
2 Tbs dried oregano
Preheat oven to 400*. Remove stems from mushrooms. Place mushrooms in baking pan, drizzle with oil and vinegar, season with salt and pepper. Bake until just tender (~10min). Combine chopped stems, tomato, olives, breadcrumbs, cheeses, chives, and oregano in medium bowl. Season with salt and pepper. Divide stuffing mixture among mushrooms. Bake 10-12 minutes.
(2) Anita Baker, Punxsutawney
Mushroom Soup Surprise
1/2 stick of butter
1/4 bunch of celery
1/2 large, sweet onion
2 lbs mushrooms
1/8 cup fresh cilantro
1/8 cup fresh parsley
salt & pepper
1/2 quart vegetable soup stock
1/2 pint half & half
1/2 cup coffee
1/2 cup milk chocolate
Saute butter, chopped celery, and onion for 3-4 mins. Add sliced mushrooms, cilantro, and parsley with salt & pepper to taste. Stir frequently as these cook for about 10 mins. Then add vegetable stock and half & half. Simmer another 10 mins. Remove from heat, add coffee, and chocolate. Put everything into a blender and puree fully.
(3) Zari Afroz
Mushroom 65
This recipe is a version of chicken 65. Chicken 65 is a popular starter in many restaurants. I used mushroom instead of chicken. You can also use cauliflower, potatoes, paneer, etc.
250 gm white/brown mushrooms
1 egg
2 tablespoons corn starch
4 tablespoons all-purpose flour
2 teaspoons ground black pepper (divided)
1 teaspoon red chili powder
5 tablespoons tomato puree
1/4 teaspoon ajinomoto salt
1 teaspoon ginger-garlic paste
1 tablespoon soy sauce
1 tablespoon sweet n sour tomato sauce
1 teaspoon green chili sauce
1 teaspoon basil leaves (optional)
1 teaspoon oregano leaves (optional)
oil for frying
salt to taste
Mix all-purpose flour, cornstarch, egg, 1 teaspoon black pepper, and 1/2 teaspoon salt in a bowl. Add a little water to thicken the batter, if needed.
Wash mushrooms and pat dry. Trim the stem off. Dip each mushroom into the batter and deep fry until golden brown. Drain on paper towel.
Heat 1 tablespoon oil in a pan on medium heat. Add ginger-garlic paste; stir for 30 sec. Add red chili powder, tomato puree, ajinomoto, soy sauce, sweet and sour tomato sauce, green chili sauce, and salt. Stir fry until the sauce has thickened. Then add basil and oregano leaves (optional) or chopped cilantro leaves. Add fried mushrooms into sauce and toss gently to coat. Serve hot as a appetizer or side dish.
(4) Chris DIvyak, State College
Portobello Mushroom Burgers
4 portobello mushroom caps
1/4 cup balsamic vinegar
2 tablespoons olive oil
1 teaspoon dried basil
1 teaspoon dried oregano
1 tablespoon minced garlic
salt and pepper to taste
4 (1 ounce) slices provolone cheese
Place the mushroom caps, smooth side up, in a shallow dish. In a small bowl, whisk together vinegar, oil, basil, oregano, garlic, salt, and pepper. Pour over the mushrooms. Let stand at room temperature for 15 minutes or so, turning twice.
Preheat grill for medium-high heat.
Brush grate with oil. Place mushrooms on the grill, reserving marinade for basting. Grill for 5 to 8 minutes on each side, or until tender. Brush with marinade frequently. Top with cheese during the last 2 minutes of grilling.
The winner was chosen using a random number generator. Congratulations, Amy!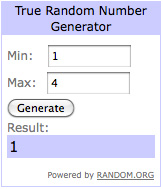 Author: Emily Wiley
Bio: WPSU Multimedia Producer | Wife and Mother | Lover of Food and Photography | One-Half of The Culinary Couple