Posted by Emily Wiley on 01/04, 2012 at 04:32 PM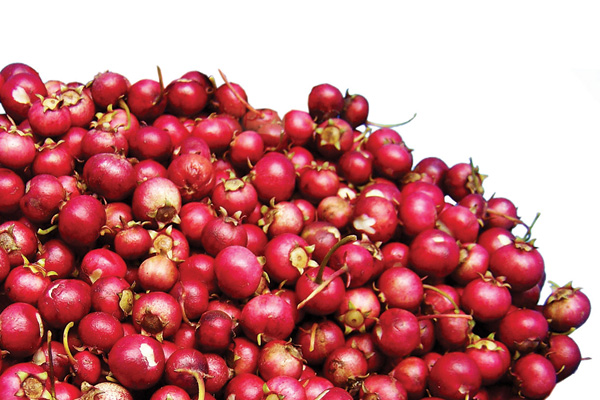 Congratulations to Dee Saylor of State College! Her recipe for Cranberry Salsa Dip with Cream Cheese is the winner of the December recipe contest and the recipient of a $25 gift certificate to Elk Creek Cafe + Aleworks.
Continue reading for Dee's salsa recipe, along with others for cranberry cookies, cakes, and muffins.
(1) E.Pierce, State College
Cranberry Orange Sunrise Muffins
(Healthier adaptation from http://hauteapplepie.com/)
1/2 C unsalted butter, softened
2 C all-purpose flour (I use 1 C whole wheat & 1 C all-purpose)
1 C sugar (I reduce to 3/4 C)
1 1/2 tsp baking powder
1/2 tsp salt
2 large eggs (Farmer's Market eggs!)
1/2 C skim milk (Meyer Dairy!)
2 tsp vanilla extract
1 tsp cinnamon
1 1/2 C fresh whole cranberries
zest of one orange (or clementine! Whatever is available)
cooking spray
Preheat oven to 375 degrees. Spray and coat a 12-cup muffin pan with non-stick spray. In a mixing bowl, whisk together flour, salt and baking powder. Place cranberries in a small bowl. Take one tablespoon of flour mixture and coat cranberries. Set aside.
Using an electric mixer on medium speed, mix together butter and sugar until light and fluffy. Add eggs one at a time until combined. Add vanilla.
With the mixer on low, slowly add the flour mixture, mixing until combined. Slowly add milk, until combined. Fold in cranberries and orange zest. Divide batter amongst muffin cups. (I use an ice cream scoop for even measurement). Sprinkle top with extra granulated sugar if desired.
Bake for 30 minutes, rotating pans halfway through, until golden brown. Allow pan to cool. Remove muffins and place on wire cooling rack.
(2) Emily Comer, State College
Holiday Cranberry Sauce
1 cup water
1 1/2 cups sugar
1 lb. cranberries
12 oz. orange marmalade
juice of 2 lemons
2/3 cup toasted almonds
Combine water and sugar and bring to a boil. Boil for 5 minutes. Add cranberries and cook until cranberries become translucent and pop (about 5 minutes). Remove from heat, add marmalade and lemon. When cooled (2-3 hours in refrigerator) add toasted almonds. Enjoy!
(3) Ashley, State College
Oatmeal Cranberry White Chocolate Chunk Cookies
Preheat oven to 350 degrees F. In a large bowl, beat 2/3 cup butter (room temp) with 2/3 cup brown sugar. Add 2 eggs, one at a time, and beat until incorporated. In a separate bowl, combine 1 1/2 cups of oats, 1 1/2 cups of flour, 1 tsp baking soda, and 1/2 tsp salt. Add to the butter/sugar mixture in about 3-4 installments mixing well in between. Fold in about 6 oz of cranberries (chopped into bite size) and 2/3 cup white chocolate chunks. Drop onto a greased cookie sheet and bake 10-12 mins or until golden brown. Cool on a wire rack.
(4) Rebecca Fernburg, Lock Haven
Cranberry Upside Down Cake
1/4 cup butter, softened
4 cups cranberries
3/4 cup sugar
1 pkg. (3 oz.) Cranberry Flavor Jello
2 tsp. orange zest
1 pkg. (2-layer size) white cake mix
1 pkg. (3.4 oz.) Vanilla Flavor Instant Pudding
2 large eggs
1-1/3 cups water
2 Tbsp. oil
2 cups thawed Whipped Topping
HEAT oven to 350°F.
LINE 13x9-inch pan with parchment paper, with ends of paper extending over sides. Spread butter onto paper on bottom of pan. Toss cranberries with sugar, dry gelatin mix and zest; spread over butter.
BEAT cake mix, dry pudding mix, eggs, water and oil with mixer on low speed 30 sec., then on medium speed 2 min. (Do not overbeat.) Spread over cranberries.
BAKE 40 to 45 min. or until toothpick inserted in center comes out clean. Cool completely.
INVERT cake onto platter; remove pan and parchment. Serve cake topped with whipped topping.
(5) Dee Saylor, State College
Cranberry Salsa Dip with Cream Cheese
Not only is this a DELICIOUS salsa, but it makes a beautiful presentation for Thanksgiving or Christmas! Enjoy!
1 (12-ounce bag) or 3 cups fresh cranberries,
rinsed and drained
1/4 cup minced green onions
2 small (approximately 2 tablespoons)
jalapeno peppers, cored, seeded and minced
1/2 cup sugar
1/4 cup fresh cilantro leaves, minced
2 tablespoons finely grated fresh ginger
2 tablespoons fresh lemon juice
2 (8-ounce) packages cream cheese
Cranberries and/or cilantro sprigs for garnish
Rinse, drain and pick over cranberries, discarding all that are soft or bruised. Place them in a food processor on pulse until finely chopped but not mushy. Place crushed cranberries in a bowl; mix together with onions, jalapeno peppers, sugar, cilantro leaves, ginger and lemon juice. Cover with plastic wrap and refrigerate at least 4 hours so flavors develop (salsa will be too sharp and tart to begin with).
On a serving plate, place cream cheese, cover with the dip. Garnish, if desired, and serve with a variety of crackers.
(6) Alex Krauska, Centre Hall
High Flavor Low Fat Cranberry Oatmeal Cookies
1 cup White Whole Wheat Flour
1 Teaspoon grated Orange Zest
1 Teaspoon cinnamon
1/2 teaspoon salt
1 Teaspoon baking powder
1/2 Teaspoon baking soda
1 cup pcked brown sugar
1/4 cup fat free plain yogurt
2 tablespoons canola oil
1 large egg
1 teaspoon vanilla extract
1-1/3 uncooked old fashioned oats
1 Cup Dried Cranberries
Heat Oven to 350 degrees F. Spray 2 cookie sheets with cooking spray or cover with parchament paper.
Combine flour,cinnamon, salt, baking powder, baking soda in a small bowl.
Combine Orange zest, brown sugar,yogurt,oil, egg and vanilla in a large bowl. Add flour mixture to the wet ingredients in the large bowl to make a blended dough. Do not overstir. Stir in oats and dried cranberries. Drop rounded tablespoons of the dough 2 inches apart onto the prepared cookie sheets.
Bake for 10-12 minutes until lightly browned. Slide cookies from cookie sheet onto countertop to cool.
The winner was chosen using a random number generator. Congratulations, Dee!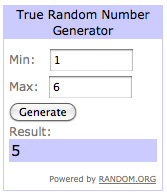 Author: Emily Wiley
Bio: WPSU Multimedia Producer | Wife and Mother | Lover of Food and Photography | One-Half of The Culinary Couple