Posted by Jamie Oberdick on 10/31, 2013 at 11:23 AM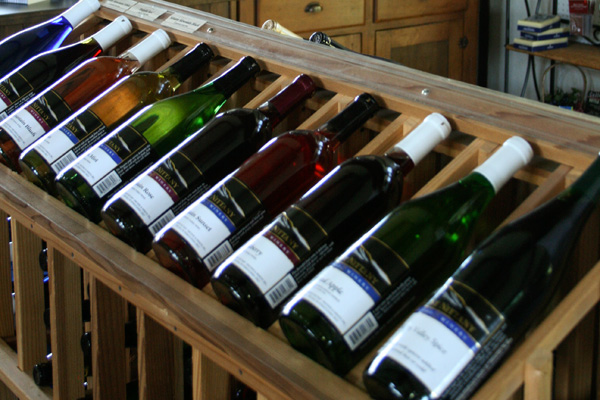 Editor's Note: The fall season brings food that features flavors and ingredients that are unique to the season, and this may raise some challenges for those who want to pair wine with these autumn dishes. Linda Weaver of Mount Nittany Vineyard & Winery has some suggestions to help you make the best wine/food pairing call.
Before we know it, the harvest is in, the grapes have been pressed, and we're raking grape leaves! We are also spending a little more time indoors and pulling out those favorite fall recipes. What follows are several seasonal wine and food pairing suggestions.
In all wine and food pairings, there are four basic components to consider: sweet, sour, salt, and bitter. The trick is to find one component in the dish and then either find a wine that contrasts or emulates it. Here goes, and enjoy!
Herb Roasted Chicken with a Mix of Roasted Baby Root Vegetables
Wine Pairing: Serve a Mt. Nittany Winery Chardonnay Reserve with this dish. The mellow fruit in the wine will complement the chicken's subtle flavor, while oak-barrel aging adds a touch of toast and smoke to match the bird's crisp, golden skin. Fresh citrus flavors add a little zing to enliven the roasted vegetables.
Red Wine Beef Stew with Potatoes and Green Beans
Wine Pairing: A Nittany Mountain Red or Montage, both full-bodied dry red wines, will be excellent choices for this hearty entree - both as an ingredient in the stew and to savor alongside this dish.
Wine Pairing: The flavor profile and the acidity of Mt. Nittany Winery's Proprietor Select White will handle this soup's creaminess and spice and clean the palate as well.
Wine Pairing: The key here is to find a wine that will echo the brown spices used in pumpkin pie. Generally, what works with pumpkin pie are late harvest wines made from white grapes. Mt. Nittany Vineyard and Wineries Autumn Nectar is similar in style to a German Eiswein and would be the perfect accompaniment to this fall favorite.
After dinner by the fireside . . . enjoy a warm mug of Mt. Nittany's Spiced Apple Wine or a small glass of Mt. Nittany Winery's new Port-style wine, Vermelho. This classic aperitif wine, named for the Portuguese word for "red", was aged for one year in American oak, and displays aromas of raspberry and cherry with a touch of sweetness.
Author: Jamie Oberdick
Bio: Editor, Local Food Journey | Passionate about supporting local food in Central PA