Posted by Jamie Oberdick on 03/01, 2016 at 02:48 PM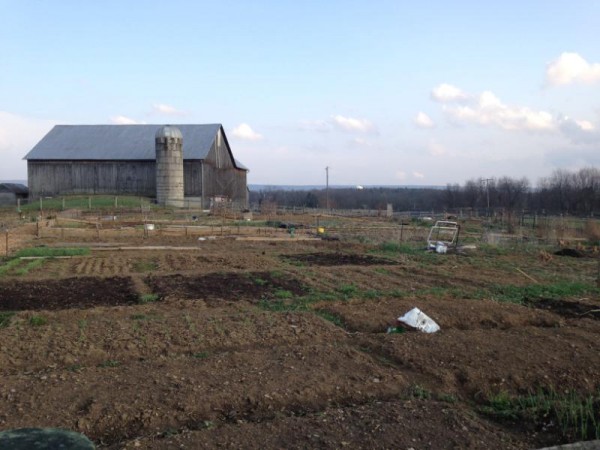 As you likely have heard by now, Penn State President Eric Barron told university trustees at the regular meeting last Friday in Hershey that 1,100 agricultural extension employees face potential layoffs if the current Pennsylvania budget fight isn't resolved. Along with being a tremendous source of stress for those employees, these layoffs would be a blow to Pennsylvania's agricultural industry.
While you are of course a fan of local food, you may not be aware of exactly what a university extension office does, and why they are important. They offer a variety of services for not just farmers, but for the entire state since a lot of the food you eat is grown, raised, and/or produced in Pennsylvania. These services range from food safety to business support for small farmers to sharing research on health, gardening, and improving our food system with the public.
So, the Penn State Extension is an important part in not just farmers' lives, but all of our lives. Here are some examples:
- Offer access to University expertise via county offices across the Commonwealth, offer services such as water resource management, food safety, and local pest control.
- Provide courses, workshops, and events to support sustainable agriculture in Pennsylvania.
- Offer information on preventing the spread of challenging fruit tree diseases such as apple scab and fire blight.
- Operate the Penn State Master Gardening program, training thousands of home gardeners.
- Work with citizens, landowners, local governments, and businesses understand the impact of Marcellus shale drilling.
- Offer the ever-popular Ice Cream Short Course, which has trained many individuals on ice cream production, including the Ben and Jerry behind Ben & Jerry's Ice Cream.
- Supervise and plan 4-H Club activity across the Commonwealth, teaching young people leadership, citizenship, and life skills.
These are just a few of many examples of the vital work Penn State Extension does. To get the full picture, check out the Penn State Extension website. Just a few minutes visiting that site gives you a pretty clear idea of how important of an organization it is to all Pennsylvanians.
Author: Jamie Oberdick
Bio: Editor, Local Food Journey | Passionate about supporting local food in Central PA