Posted by Emily Wiley on 06/27, 2011 at 05:40 PM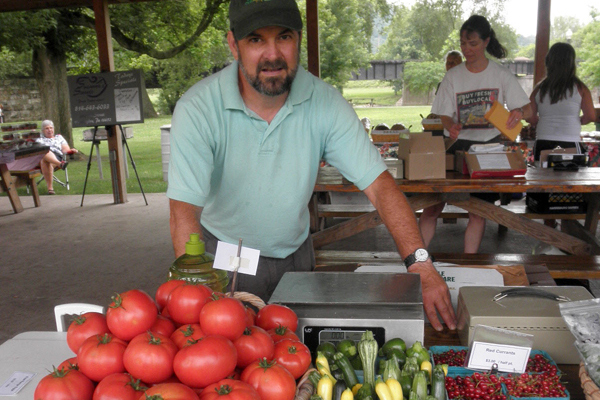 Tony is co-owner and operator of Green Heron Farm, an 11-acre farm located between the Tuscarora and Allegheny mountain ranges. The farm has been growing and selling organic vegetables, berries, herbs, and flowers since 1984. They sell locally throughout Huntingdon County and also provide to restaurants and retail stores in the Washington/Baltimore area. You can also find Tony's produce at the Huntingdon Farmer's Market on Thursdays from noon until 5pm.
Check back later this week for Tony's post about the first garlic harvest of the season.
Author: Emily Wiley
Bio: WPSU Multimedia Producer | Wife and Mother | Lover of Food and Photography | One-Half of The Culinary Couple