Posted by Jamie Oberdick on 02/03, 2015 at 01:35 PM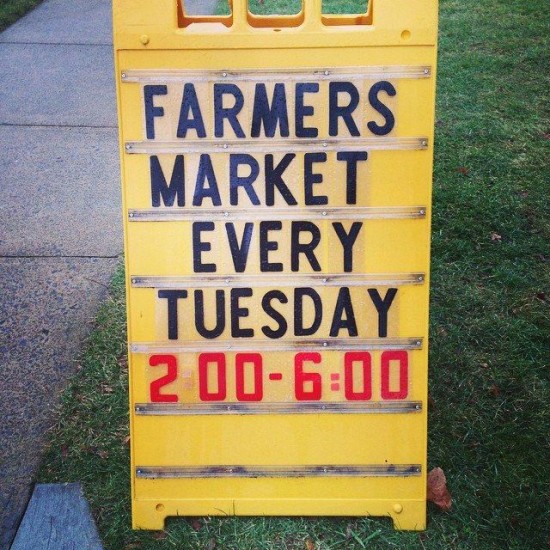 Farmers market season never really ends in Central Pennsylvania, it just shifts to a different season. The Millheim Farmers Market, Boalsburg Farmers Market, and the State College Farmers Market are all open until the opening of the "regular" summer farmers market hours.
They are, of course, all indoor, so you won't have to worry about braving snow and bitter winds. Like in the spring and summer, I find it definitely a good idea to plan out your trip and perhaps look for ingredients for a specific recipe.
This particular recipe is for a tasty Greek-style pasta bake that is quite good with some Gemelli Bakers bread on a cold night. This recipe includes ingredients from Boalsburg Farmers Market vendors.
Greek-Style Pasta Bake

Ingredients
1 pound ground beef from Stone Meadow Farm
4 oz goat feta cheese from Byler Goat Dairy, crumbled
1 large onion, diced
4 garlic cloves, minced
5 teaspoons dried Greek oregano
1/2 teaspoon dried thyme
1/2 teaspoon sea salt
1/4 teaspoon pepper
2 cups tomato sauce from Fasta Pasta
15-16 oz canned tomatoes
1 tablespoon lemon juice
1 lb uncooked Fasta Pasta penne
Steps
- In large skillet cook brown ground beef, drain.
- Stir in onion, garlic, Greek oregano, thyme, salt, and pepper.
- Add tomato sauce, tomatoes, and lemon juice, stir
- Bring to boil, reduce heat.
- Simmer uncovered for 25-30 minutes, stirring occasionally.
- Meanwhile, cook pasta according to pack directions, drain.
- Stir pasta into meat mixture.
- Transfer to a greased baking 2-quart baking dish.
- Sprinkle with feta cheese.
- Cover then bake at preheated 325 oven.
- Bake for 45 minutes, then uncover and bake 15-20 minutes longer.
Serve with Gemelli Bakers bread of your choice.
Author: Jamie Oberdick
Bio: Editor, Local Food Journey | Passionate about supporting local food in Central PA