Posted by James Eisenstein on 07/12, 2011 at 01:10 PM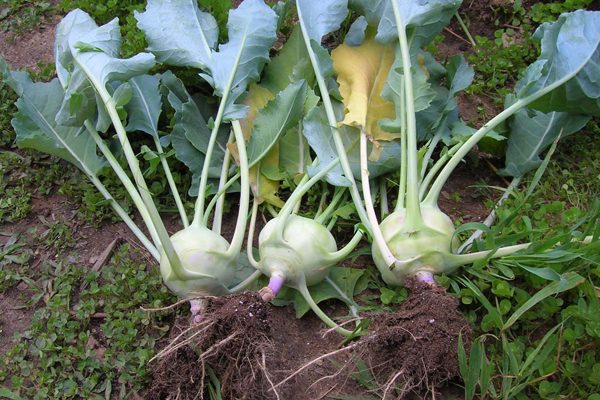 Big hairy spiders, slithering snakes, white-faced hornets and yellow jackets—these are common fears among many people. They know they have them, and they are typically not shy about sharing them with others. I have recently realized, however, that there is one fear many people have that they do not admit to having. Indeed, they might not even know they have it.
I'm talking about food fear, specifically the fear of tasting or cooking something new.
I discovered the existence of this unacknowledged fear of food while selling vegetables at my son's stand at the Boalsburg Farmers Market. I recall one time late last fall when we were selling tat-soi, a round Asian leafy vegetable with small shiny dark green rosette-shaped leaves. It is so beautiful that it can't help but attract attention. In this particular instance, after I explained what it was to a customer, she backed away and said, "But how do you cook it?" It was as if she thought, "If I cook this wrong, it might explode" or "It must be as complicated as a soufflé to cook."
People are afraid to try new foods. We are now selling beautiful purple kohlrabi, but many people back away. And most customers choose kale over collard greens, although they are quite similar.
Most astonishing to me, though, is that we only sold two of the five pints of gooseberries we managed to scavenge this year. Folks, these are gooseberries! There should have been a mini-riot at the market as folks elbowed each other aside to secure a box. Europeans adore this delicious fruit; Americans ignore them.
We also bring red currants and black currants, and they move slowly, despite being absolutely delicious and incredibly healthy. I found a source that claimed black currants have more than twice the vitamin C as an equal weight of oranges. Black and red currants also happen to be beautiful. Here's a picture of a red currant bush with a single remaining translucent, glistening berry on it.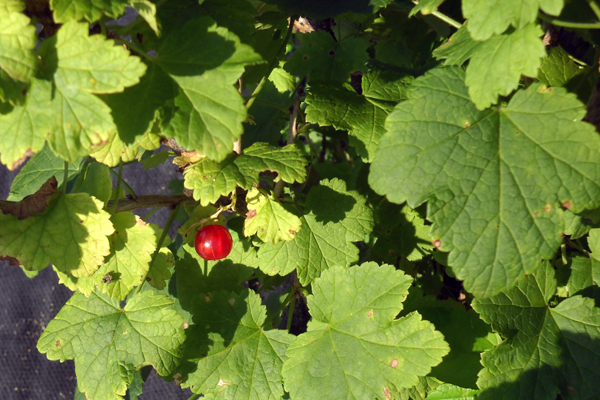 It seems to take two or three years of putting new vegetables on our stand before people begin to buy them. We have just begun to sell more kohlrabi, and once people try a tat-soi, they come back for more. Collards, gooseberries, and currants still have a way to go, however. Someone needs to figure out how to speed of this process. People don't know what they're missing!
Author: James Eisenstein
Bio: Unpaid Field Hand at Jade Family Farm | Former Penn State Professor