Posted by Michele Frank on 11/08, 2010 at 03:35 PM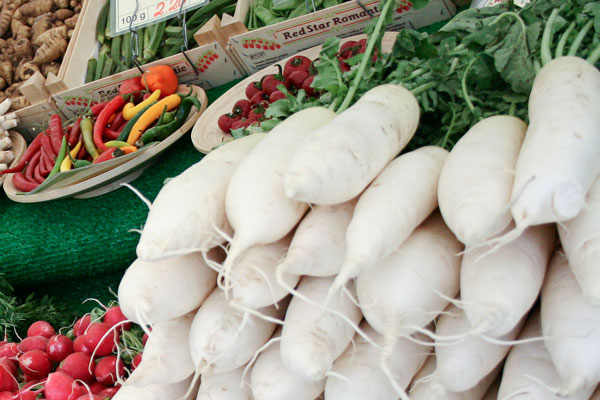 During high school, I was always on some crazy fad diet. As a result, my cravings for unhealthy foods were always through the roof. As a way to conquer those cravings, I was constantly searching for healthy tasty alternatives that wouldn't ruin my diet. During one of those creative cooking sessions, I came up with a cheap, easy, and healthy recipe substitute for French fries. They taste just as good minus the guilt that comes with fast food.
Ingredients
2 medium-size turnips
1 1/2 cups Italian bread crumbs
1/4 cup Parmesan cheese
1 Tbsp garlic powder
1 Tbsp onion powder
4 Tbsp extra-virgin olive oil
Directions
Preheat the oven to 350°. Start by peeling the skin off the turnips and cutting off the tops and bottoms. Next, cut the peeled turnips into fry-size pieces.
In a medium bowl, combine the breadcrumbs, cheese, garlic, and onion powder. Mix well and set aside.
Put the olive oil in a separate bowl. Toss the turnips in the oil and transfer them to the breadcrumb mixture, coating them evenly. Place the coated turnips on a baking sheet and bake for 20-25 minutes, or until they are soft. If desired, add salt and pepper to taste.
Author: Michele Frank
Bio: Michele is a senior at Penn State majoring in print journalism. She loves to cook for her friends and family, and wishes to make a career out of her hobby. She spent last summer working for Gulfshore Life Magazine in Naples, Fla.