Posted by Jamie Oberdick on 02/01, 2017 at 03:02 PM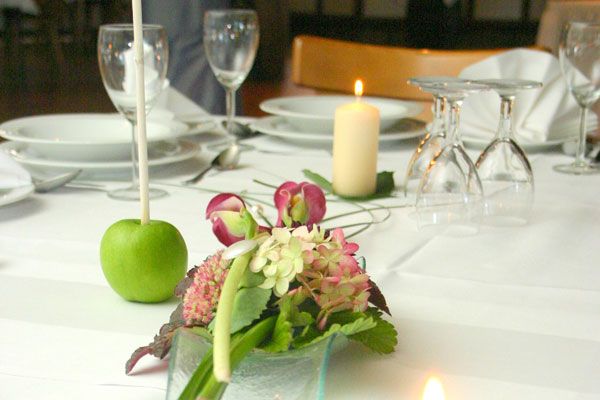 Haven't made your Valentine's Day reservation yet? Not sure where to go? Well, better get cracking, because we're now less than two weeks away. Here's some help…five great local restaurants for your local food Valentine Day's dinner.
- Harrison's Wine Grill and Catering: Chef Harrison Schailey is a seasoned veteran of the local food scene; in fact, one can say Harrison's was local food before local food was cool. For Valentine's Day, they offer their full menu, their Rustic Italian menu (highly recommend the tuna with Lost Hollow Honey), and they even offer a to-go option so you can enjoy a quiet Valentine's Day dinner at home.
- Barrel 21: The spirits and local food hot spot will offer the full regular menu or you may choose our special Valentine's Day courses with appetizers, a soup or salad, entree and dessert for $100 for two people. They do offer a vegetarian option for one of the entrees.
- Amichi's Restaurant: Down in Ebensburg, this destination Italian restaurant is like Central PA's best kept secret. They serve a wonderful variety of Italian food made with locally sourced ingredients, including an outstanding Chicken Fra Diavalo.
- Bill Sell's Bold: Bill Sell's Bold is one of Altoona's best restaurants, featuring the namesake chef's innovative creations. They are featuring a Valentine's Day special menu, including a variety of seafood choices.
- Gigi's Southern Table: This Southern-influenced farm-to-table restaurant has been a big part of the local food scene for several years now, and they generally knock it out of the part as far as flavorful dishes. They will feature a special Valentine's Day menu, that includes their excellent crab soup.
Author: Jamie Oberdick
Bio: Editor, Local Food Journey | Passionate about supporting local food in Central PA