Posted by Local Food Journey on 05/18, 2016 at 12:48 PM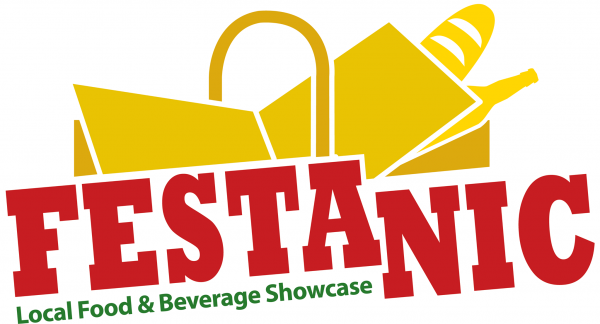 By Melanie Phillips, Village Eatinghouse Artisan Foods
It's the WHY…that makes Festa-Nic special.
Central Pennsylvania has an abundance of large and small specialty food and beverage manufacturers making high quality consumer goods that help to fuel our local economy and support our families and our communities. Friends & Farmers Co-op is our non-profit fundraiser partner and they are helping to fuel the excitement and participation in Festa-Nic.
As small manufacturers ourselves, we believe that the more folks know about this abundance and the huge variety of goods available, the better for all of us. Some of our Festa-Nic vendors, like Village Eatinghouse, produce small batch niche market items, some are large scale producers and/or suppliers of foods and beverages to the immediate market, and some have built distribution networks way beyond the boundaries of Central Pennsylvania as well. 
There are success stories from all of our hard working participating vendors and we wanted to take the opportunity to highlight those folks who are making a difference in the food and beverage industry in Central Pennsylvania Small Business owners are hard workers and specialty foods and beverages can be a tough business without support from our communities. This festival will celebrate that hard work.
We have put together a festival that provides opportunities for ample sampling of these food and beverage products, entertainment from local musicians, seminars for learning and sharing, backyard games to try your hand at, and the best part, your $10 admission fee includes everything listed here, as well as a wholly locally sourced picnic plate. The menu is provided by many area producers, restaurants, and suppliers that are working together to wow you with their great tasting items.
The public has been invited through lots of social media sharing, posters, fliers, etc. We have sent tickets to many independent distributors of local goods, to elected officials, to Chambers of Businesses, to Economic Development folks, and to tourism agencies across the State and we are hopeful the impact will lead to increased awareness, support and future development of local foods and beverages in the area. 
The term "Locavore" is defined as one who seeks goods and services inside of 100 miles from their home. We believe in this concept and look that this trend will only gain more followers and will be the "norm" of our shopping experiences. We know that shopping locally is the key to healthy communities, people and the small business industry as a whole.

Festa-Nic will be held Sunday, May 22, 2016 from 1:00 p.m. to 4:00 p.m. at the Pleasant Gap Fire Company carnival grounds.
Author: Local Food Journey
Bio: An exploration of what it means to eat local