Posted by Jamie Oberdick on 05/07, 2012 at 04:44 PM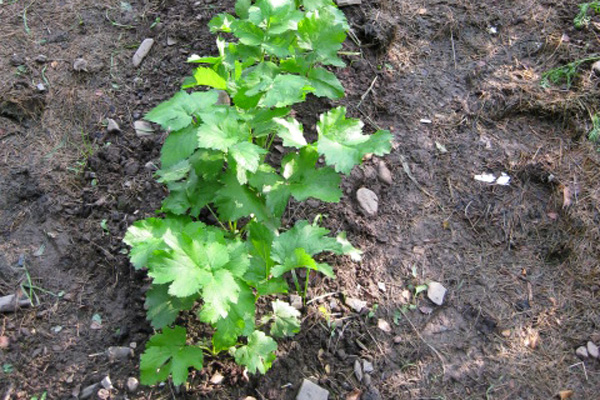 Despite some recent backsliding into winter, spring weather is mostly here to stay. If you are like me, you are steadily spending more and more time in the garden, getting things growing to start the season. A good start is very important for a successful gardening season, as your plants are very young and tender at this point.
Here are ten tips, in no particular order, to get your garden off and moving toward a big harvest.
Watch out for four-legged pests. Rabbits, groundhogs, and deer love young tender plants. If they find your garden, they can wipe out a lot of plants in a short period of time. For deer, you'll need to build a fence that is at least eight feet tall (deer will leap over shorter fences). For rabbits and groundhogs, a shorter fence works but you have to bury it and there are some tricks to make the fence more effective. You can also live trap rabbits and groundhogs and move to another location at least five miles away. Bait with carrots, apple slices, lettuce, and even peanut butter if you are trying to move groundhogs.
Start bugging the bugs. Insects on full-grown plants are bad enough, but on seedlings, they can be devastating in a hurry. A bug can make quick work of a seedling's small, tender leaves and put the plant under tremendous stress. Be sure to remain vigilant—if you notice insect damage, check the plant to see if you can find the offender. If you find it, take a picture or remember what it looks like, then start researching appropriate measures either online or at your local garden center.
Watch for frosts. Remember during our freak warm spell back in March that some were convinced we were done with cold temperatures? Well, the weather had other ideas. While average last frost dates range from early to mid May in central Pennsylvania, the key word here is average. There have been recorded frosts in early June in some of the colder parts of our region. For frost sensitive plants, it pays to monitor weather forecasts, including any advisories or warnings about frost. And have something ready to cover them so you don't lose them.
Don't plant certain things too soon. Many people think frost risk is why you wait to plant, but that's not the only reason. Soil temperature is important as well. If the soil is too cool, then you have problems like seeds not germinating or plants not growing and susceptible to disease due to roots shivering in chilly soil. Sometimes it pays to wait until the traditional time to plant stuff like tomatoes, peppers, beans, etc.—Memorial Day weekend.
Think thin. Some of the stuff you plant needs to be thinned. Read the seed package or do some research to find out how much room individual plants need. Also, for plants like lettuce, you can eat the thinnings in a salad.
Don't forget fertilizer. Before you till the soil, add some fertilizer. If you aren't interested in being organic, you can find 10-10-10 in any store with a garden section. If you want to be organic, that's tougher. Here's some good advice on organic fertilizers:
Remember the amendments. The makeup of your soil is really important. Compacted soil or soil that drains poorly can kill your plants. If you have a compost pile, add a thin layer of compost before you till. Really, soil amending is more than a spring activity, you should amend your soil in the fall as well, and for as long as you garden.
Test your soil. Before you add any fertilizer or amendment, it's a good idea to get your soil tested to see what it needs. Penn State can do this for you for a nominal fee. You can also buy home soil testing kits.
Right place, right plant. Companion planting is very important. Some plants will harm other plants, while some plants help each other thrive. So, make sure you double check your plan to ensure you didn't plant things that won't get along right next to each other. Also, make sure you check if what you are planting does best in sun or shade.
Make sure your tetanus shot is up to date. This may seem like a weird and random gardening tip, but tetanus bacteria lives in garden soil. You never know what old artifacts are in your soil, and an ancient rusty nail or piece of broken glass breaking your skin can usher in this nasty bacteria. The disease lockjaw can result and can be fatal. A third of all lockjaw cases in the U.S. come from gardening, so before you head out to the yard, check with your doctor to ensure your tetanus shot is up to date.
Author: Jamie Oberdick
Bio: Editor, Local Food Journey | Passionate about supporting local food in Central PA