Posted by Jamie Oberdick on 04/03, 2014 at 11:44 AM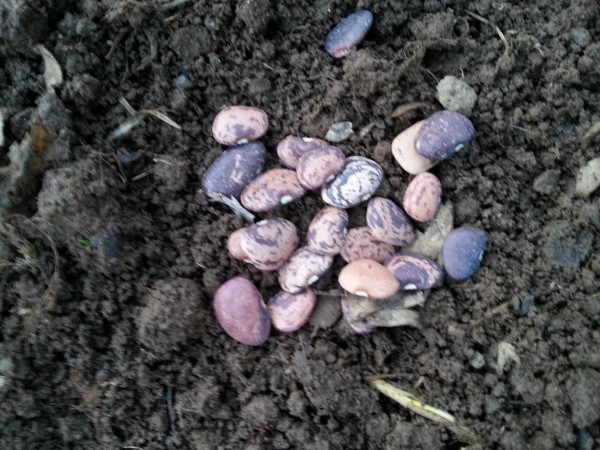 There is no doubt that Anthony Hopkins is one of the finest actors of all time. In fact, he is so good, he actually managed to ruin the reputation of one tasty vegetable—fava beans.
Even if you haven't seen his role as the cannibalistic serial killer Hannibal Lector in the film The Silence of the Lambs, unless you live under a rock you've probably heard Hopkins' character's infamous quote about one of his devious meals, and how he accompanied it with fava beans and a nice Chianti. To this day, I've noticed that whenever you mention fava beans, that scene is mentioned. However, fava beans are not a horror, they are a tasty vegetable that has a long history as a food, going all the way back to the Romans and Ancient Greeks.
As a garden plant, fava beans are a fantastic addition. They are sort of a "multi-threat" plant. First off, they are great for your soil, as they set nitrogen into the ground (as long as you pull them before they flower so they can be used as green manure if you plant a second crop) and help to break up tough dirt. They produce attractive flowers that have a unique look.
Of course, there's the food angle. While fava beans are known as a bean dish, their leaves are also quite tasty as a salad or cooked green. It's basically two plants in one garden space.
If you don't garden, fava beans do show up at area farmers markets. Look for them in late April and May.
Since they are a fairly rare vegetable, many are not sure how to cook them. They do require some extra work to process but their delicious, sweet flavor makes it well worth the effort. Here's a simple recipe that allows the fava bean's sweetness to stand out—sauteed fava beans with garlic and lemon:
Ingredients
- 2 pounds or so of fava beans in their pods (around 2 cups of beans, shelled)
- Salt for boiling water
- Bowl of iced water
- 1 tablespoon butter
- 1 teaspoon olive oil
- 2-3 cloves garlic, minced
- Half medium onion, diced
- Half lemon
- Salt and pepper to taste
Steps
- Bring salted water to boil.
- Remove beans from pods (tip: use a paring knife, running the knife edge along the pod seam for easier pod opening).
- Boil fava beans for 3 minutes
- Add ice to water in bowl, plunge beans in iced water to halt cooking.
- Melt butter and heat oil, combined, in skillet.
- Add onions and garlic, saute for 2 minutes.
- Add beans, saute for 5-7 minutes or until done to your liking.
- Juice lemon over beans.
- Salt and pepper to taste, stir and serve. Goes well as a side to most main dishes.
Author: Jamie Oberdick
Bio: Editor, Local Food Journey | Passionate about supporting local food in Central PA