Posted by Jamie Oberdick on 02/22, 2012 at 06:49 PM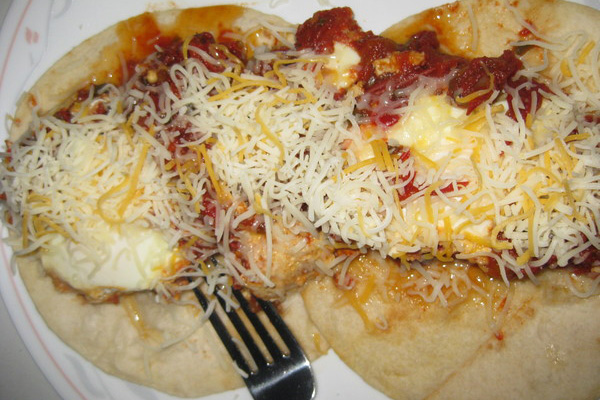 In my last post, I talked about the benefits of freezing vegetables to use in the winter. Now let's look at another way of preserving your garden harvest—canning.
Canning for me brings back memories of my mother and grandmother, who both canned. They canned stuff like pears, green beans, tomatoes, etc. Pretty much straight up, old-fashioned canning.
I also remember a neighbor who was a bit more ambitious and actually canned chow chow. If you are not familiar with chow chow, it's an old Amish recipe that involves pickled anything that was leftover from other canning. Chow chow usually includes corn, celery, cauliflower, peppers, onions, carrots, cucumbers, cabbage, and anything else that was available at the time.
My canning is basically limited to tomato sauce, hot sauce, and salsa. I generally get about 15-20 pint jars of salsa, 6-10 quart jars of tomato sauce, and about 20 half-pint jars of hot sauce each season. Like using frozen garden vegetables, there is nothing like cooking with something from your summer garden when the cold winds of winter are blowing outside.
One great recipe using canned salsa is huevos rancheros, a classic Mexican breakfast with salsa, eggs, tortillas and cheese. Huevos rancheros are like another Mexican dish, chili rellenos, in that there are about 2,000 versions.
The way I like to make the eggs is to poach them in the salsa. I know I've read that the poached-in-salsa is the "traditional" way of doing them (really, who knows) but all I know is, it tastes fantastic. You could also simply put the salsa on top of fried eggs, though that style isn't quite as appealing to me.
I know I may have just started an argument there, but try them the following way—you may just become a convert.
Huevos Rancheros
4 eggs
16 oz jar of salsa
corn or flour tortillas
shredded cheese (I prefer queso blanco or queso fresco, but cheddar works, too)
Pour salsa into a small pan—you want about two inches of salsa in a pan big enough for the four eggs. Heat to bubbling. Crack eggs into the salsa, cook the eggs to your liking.
While the eggs are cooking, preheat the oven to 175 degrees with a cookie sheet inside. In another pan, heat about a tablespoon of oil, coating the pan. Add tortillas, one by one, and heat for about a minute or two on each side. You want to soften them until you see little pockets of air forming. Try to do both the eggs and the tortillas at the same time.
Serve the eggs with some of the pan salsa and the tortillas.
Author: Jamie Oberdick
Bio: Editor, Local Food Journey | Passionate about supporting local food in Central PA