Posted by Emily Wiley on 05/23, 2011 at 02:13 PM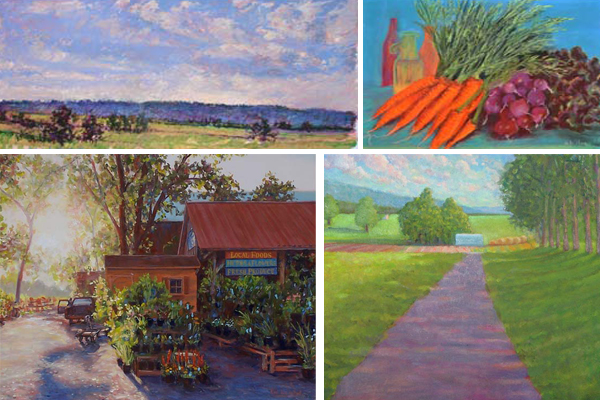 The cool, rainy days of early May have finally given way to warmer temperatures here in Happy Valley. And with spring sunshine has come the opening of local farmers markets and stands stocked with vibrant green stalks of asparagus, spicy arugula, and crisp, colorful rhubarb.
There are many ways to celebrate the season—with backyard burgers and local brews or a picnic in the park. But, perhaps the best way to pay tribute to the pleasures of late spring is by fostering the farms that feed us.
Join us at Tait Farm on Saturday, June 18th from 1-4pm for a Summer Solstice Celebration to benefit the Centre County Farmland Trust.
Enjoy food and beverage samplings from local vendors like Elk Creek Cafe + Ale Works, Harrison's Wine Grill & Catering, Otto's Pub & Brewery, and Mount Nittany Winery. And take advantage of hands-on art activities sponsored by the Art Alliance of Central PA, an on-site farmers market, and hayrides to observe artists at work. Sales of artwork by Farmland Preservation Artists will benefit the Centre County Farmland Trust.
The mission of the nonprofit organization is to protect the unique agricultural land of our region from development. According to the 2007 Census of Agriculture, Centre County lost roughly nine acres of farmland a day to development. And although the Centre County Farmland Preservation preserves up to three farms each year, it's not enough.
So consider doing your part to sustain the farms that are part of our landscape and the food that is part of our livelihood. Hope to see you at Tait Farm in June!
Author: Emily Wiley
Bio: WPSU Multimedia Producer | Wife and Mother | Lover of Food and Photography | One-Half of The Culinary Couple