Posted by Jamie Oberdick on 05/01, 2013 at 02:01 PM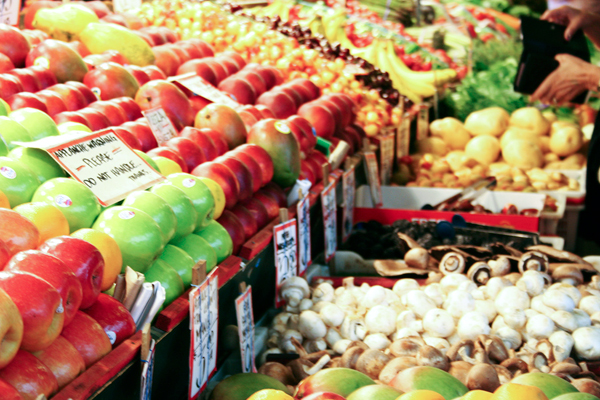 Local food has many benefits, from supporting local businesses to just plain tasting good. But did you know that local food has potential to enhance diversity and improve race relations in the local community? A student from Stanford makes his case on the Huffington Post.
Rohit Kumar, who is enrolled at Stanford Law School, writes:
"To my own amazement, I have observed how the growth of the local food movement is helping to change race relations for the better. As awareness about the dangerous chemical methods used to farm conventionally grown food spreads, demand for local organic food is spreading across color lines. The simple act of eating differently is radically changing race relations as diverse communities interact in newly forming local food economies."
I've experienced this myself. One example, I speed walk on Penn State's campus as part of my workout schedule, and one day I was going past the community gardens near the golf course. I saw a few Asian women tending to one of their gardens, harvesting a plant I've never seen before, an herb called shisho. I've added it to my own garden. Also, I've seen friendly conversations happen at farmer's markets among people of different races, ethnic backgrounds, and from worlds as different as Amish and south Asian. I noted to myself that this is a great opportunity for diverse members of our local community to mingle with each other.
To read the rest of Rohit's article, please go here. And please let us know what you think in the comment section!
Author: Jamie Oberdick
Bio: Editor, Local Food Journey | Passionate about supporting local food in Central PA