Posted by Kit Henshaw on 05/09, 2012 at 01:17 PM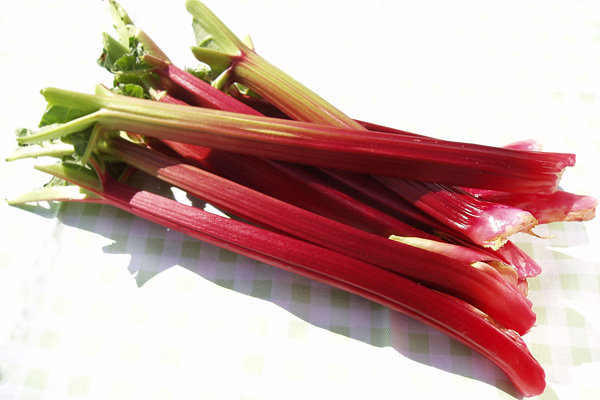 Rhubarb Vinaigrette
From Chef Harrison Schailey
For the Purée
1 lb fresh rhubarb stems, leaves removed and diced
3 cups water
1/2 cup sugar
Boil rhubarb in water/sugar mixture over medium heat until rhubarb is soft and liquid has been reduced to about a cup, approximately 20 minutes. Put rhubarb mixture into a food processor or blender and purée.
­For the Vinaigrette
1/2 cup rhubarb purée
1 cup rice wine vinegar
4 Tbsp sugar
3 cups olive oil (late press rather than extra virgin so it has no olive flavor)
Combine rhubarb puree, rice wine vinegar, and sugar; blend until smooth. With the blender running, slowly add olive oil. Add salt and pepper to taste. Serve over mixed spring greens.
Author: Kit Henshaw
Bio: Local Food Devotee l Owner, Business Manager, Forager for Harrison's Wine Grill & Catering