Posted by Emily Wiley on 09/21, 2010 at 03:40 PM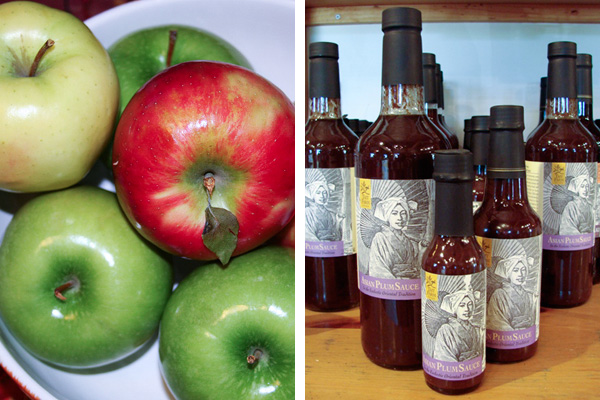 Thank you to Kim Tait from Tait Farms for sharing her recipe for pork and apple meatballs. They would make a nice addition to your tailgating table, or they can be served over noodles as a main course.
What is your favorite fall recipe? Share it here.
Ingredients
1 lb ground pork
1 small apple, peeled and coarsely grated
1 small onion, finely chopped
3/4 cup Tait Farm Asian Plum Sauce
1/2 cup dry breadcrumbs
1 egg
1 tablespoon butter
1/2 teaspoon salt
1/4 teaspoon ground pepper
Directions
Over medium heat, sauté grated apple and onion in butter. Cool slightly then mix with ground pork, breadcrumbs, egg, salt, and pepper.
Form into meatballs. (Make smaller if you intend to serve them as cocktail snacks.)
Place the meatballs in a shallow baking dish and bake uncovered in a 350° oven for 20-30 minutes, depending on their size. Add the Asian Plum Sauce, coating each meatball. Bake 10 minutes longer until meatballs are done and sauce is bubbling.
Author: Emily Wiley
Bio: WPSU Multimedia Producer | Wife and Mother | Lover of Food and Photography | One-Half of The Culinary Couple