Posted by Linda Weaver on 08/24, 2017 at 11:29 AM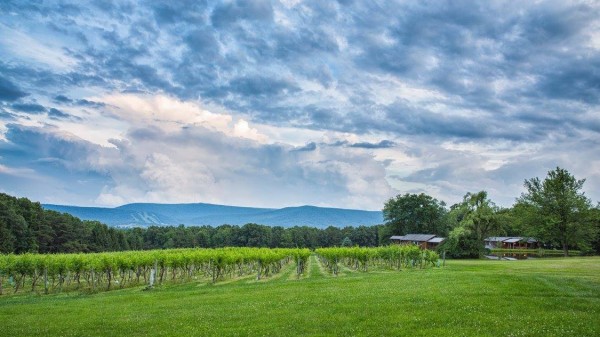 Do you love wine, autumn, pizza, jazz, and…running? Then here's some good news!
Check out the upcoming events at Mt. Nittany Vineyard & Winery for September through October:
Wine & Tapas…and Jazz!
September 1, 2017 6:00-8:00 p.m.
Mark your calendar for our sixth annual "Wine & Tapas" End of Summer Gala on Friday, September 1 from 6:00 to 8:00 p.m. This festive after-hours event at the Winery is a great way to "celebrate the grapes" as we look forward to the harvest only weeks away. We'll start off with a glass of Sangria on the deck while you enjoy the original jazz music of Jay Vonada's Jazz Quartet. Then we'll usher you to the Vintner's Loft where you'll experience a range of flavorful appetizers paired with Mt. Nittany wines. While you're here, you are welcome to take a stroll through the vineyard, or hike to our favorite "look-out" picnic table. And plan to take some wine home with you—special event discounts will be offered. Cost is $35/pp and includes a glass of sangria and a glass of wine in addition to the tapas bar; wine also available for sale by the glass or bottle. Reservations required. Call (814) 466-6373.
Friday Night Tailgate Pizza Party
September 8, 2017 5:00-7:00 p.m.
Want to avoid the crowds on Friday night before the game? Come out to the winery and join us for our "Friday Night Tailgate Pizza Party." Cost is $20 and includes two huge slices of pizza (hot off the grill), salad, and a glass of Sangria. Wine and beer available for purchase. This event is rain or shine—we've got you covered inside or out! Give us a call to reserve your spot at (814) 466-6373. Reservations are required.
Harvest Fest
October 14, 2017 noon to 5:00 p.m.
Mark your calendar for our annual Harvest Festival at the winery on Saturday, October 14. Stroll through our mountainside vineyards and enjoy complimentary wine tasting in our charming, chalet-style tasting room or our Loft tasting room where mulled wine by the glass will be for sale. Sample and purchase food items from local food vendors and enjoy kettle fries, hot dogs, and pulled pork sandwiches from the Harris Township Lions. Hours are noon—5:00pm. A parking donation of $5 will benefit the State College Food Bank.
HalloWine 5K
October 29, 2017 - 10:00 a.m. Race Start Time
(Registration opens at 8:30 am)
Join us for a fun fall run at the Mt. Nittany Winery. This 5K will wind thru the vineyard and surrounding trails. The running course has 3 stops for wine tasting (optional, must be 21!).
Between running throuth the wine grape rows, on mountain trails and by the beautiful pond, this 5K will having you loving nature. Finish off this great run with a glass of wine provided by the winery. Stay and taste other wines, enjoy the company of other runners. Wine shop will be open and sales are available.
Open to the first 250 runners. Rain or shine event. Please car pool if possible.
Up-to-date event information available at http://www.leftrightrepeat.net.
Author: Linda Weaver
Bio: Marketing & Media Coordinator for Mount Nittany Vineyard & Winery / Mother of Three Boys / Penn State & UVA Grad / Lover of Cooking, Wine, and the Great Outdoors