Posted by Jamie Oberdick on 12/16, 2016 at 02:24 PM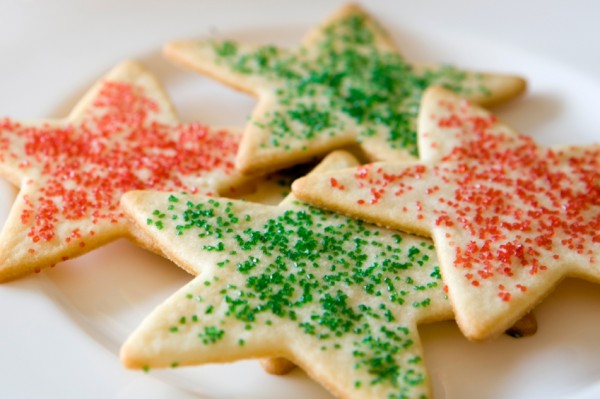 To many who live in Pennsylvania Dutch country, sand tarts are a big part of the holiday festivities. Topped with sprinkles or ground almonds, hese wafer-thin sugar cookies are crispy and delicious. I feel bad for the parts of Pennsylvania that do not have them, as they are quite the holiday treat.
Below is an old recipe for these tasty cookies that you can easily do at home. The ingredients are simple, but key to a great sand tart is rolling them thin. Otherwise, they're not sand tarts!
Sand Tarts
Ingredients
DOUGH: - 2 cups sugar - 2 1/2 sticks softened butter - 2 eggs - 3 cups flour TOPPING: Egg wash (one egg, 1 tsp of water, whisked together) - Cinnamon - Ground almonds - Holiday sprinkles
Steps
- Preheat oven to 350 degrees. - Work together sugar and butter. - Slowly add beaten eggs until mixed. - Slowly mix in flour. - Separate into four sections. Refrigerate in wax paper for at least three hours. - With a rolling pin, roll each section to one-eighth inch on a well-floured board. (it helps if the dough is as cold as possible) - Using festive holiday cutter, cut cookies and place on a parchment-lined cookie sheet about one inch apart. - Brush each cookie with beaten egg wash. - Sprinkle each cookie lightly with any combination of ground almonds, cinnamon, or sprinkles (your call). - Bake at 350 degrees for eight minutes. The cookies will be slightly browned on the bottom when done. - Cool on rack. Makes around 70 cookies.
Author: Jamie Oberdick
Bio: Editor, Local Food Journey | Passionate about supporting local food in Central PA