Posted by Jamie Oberdick on 07/20, 2016 at 01:51 PM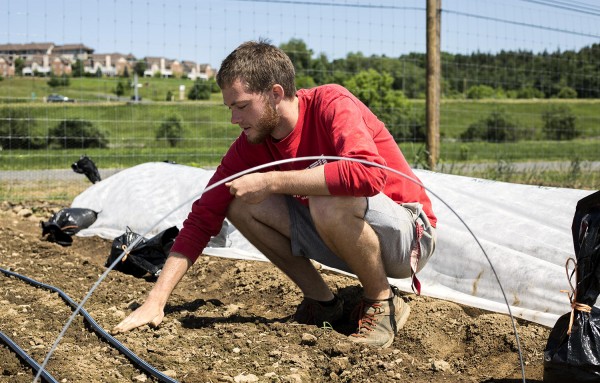 Editor's Note: Local Food Journey was experiencing tech issues, but we are back after our unscheduled break. Thanks for your patience.
One of Penn State's best kept secrets is the fact that the University has a student-run farm. Located near where Fox Hollow Road runs under US 322, this summer is the first growing season for the Student Farm Club.
This season marks the return of the student run farm after a few decades, as the previous student farm was transferred to a faculty-led program in 1989. The farm features tomatoes, eggplants, peppers, basil, kale, cabbage, Brussels sprouts, and broccoli.
The farm has three main goals, other than growing great crops. They include raising awareness about sustainability, increasing access to local food, and forming partnerships with the community.
WPSU Radio Intern Min Xian visited the farm recently and recorded a piece on it. To learn more about this fantastic opportunity for Penn State students to get their hands dirty, please visit the story page at WPSU's website.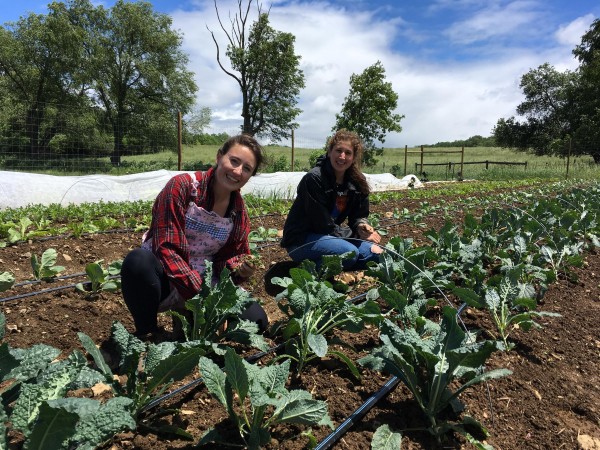 Hayly Hoch (left), works on the farm with Carolina Negron.
Author: Jamie Oberdick
Bio: Editor, Local Food Journey | Passionate about supporting local food in Central PA