Posted by Local Food Journey on 02/25, 2015 at 12:59 PM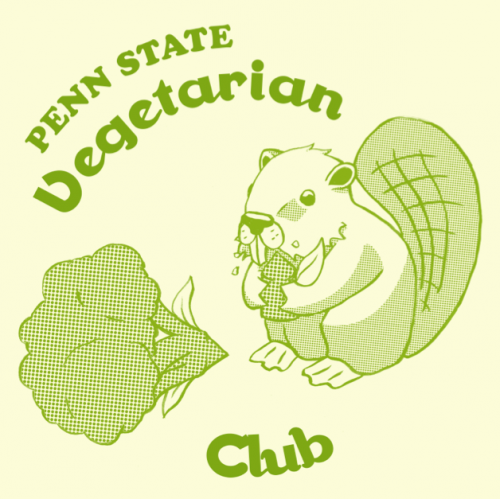 By Emily Edling
WPSU Local Food Journey Intern
The Penn State Vegetarian Club is just one of the 900-plus student organizations on campus, but they are doing some interesting things both on campus and throughout the State College community. They offer social support for those leading a vegetarian or vegan lifestyle, sponsor food giveaways, host speakers from groups such as PETA, The Humane League and Vegan Outreach, and are currently working with the dining commons to get more vegan options on campus.
I spoke with President Keegan O'Donnell to get the inside scoop on where the best vegetarian options are both on campus and around State College. For on campus dining, he recommends West Commons, which features an entire vegetarian section, Veg Works, and Redifer in South Dining Commons, which offers a good selection of á la carte options. The HUB also offers some impressive vegetarian cuisine with the tofu bowls at Sushi by Panda Express and of course there is always Mixed Greens for a good salad (although they don't label vegan salad dressings so vegans be wary).
Around State College, O'Donnell says one of his favorite restaurants is Sichuan Bistro located right downtown on College Ave. Sichuan Bistro offers a lot of vegetarian meals and they make sure to label their vegan dishes. He also says a good place to eat is Green Bowl which specializes in stir-fries. Green Bowl also uses some local and organic produce and locally raised and processed meats for those who do not adhere to a vegetarian lifestyle.
Other great options are the Fasta & Ravioli Co. and their Good Seed Baking Co. Both are dedicated to working with local farms to incorporate fresh local ingredients and to foster a sense of community. Fasta focuses on making a variety of different pastas and sauces while Good Seed specializes in gluten free baked goods, breads, and pastas with many vegan options as well.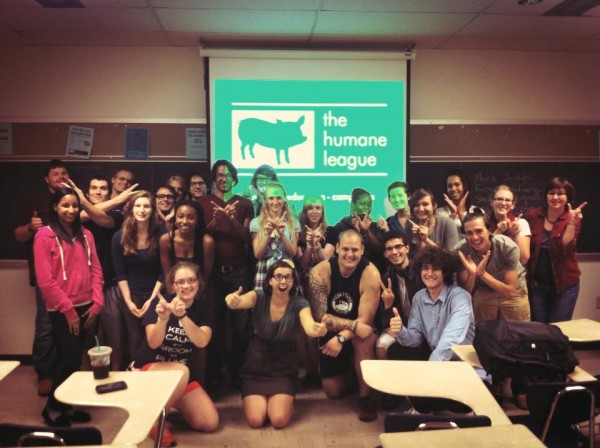 Penn State Vegetarian Club members
A final recommendation from O'Donnell is Otto's Pub and Brewery, which has a strong commitment to serving local foods and beverages along with local merchandise. Otto's also serves several different vegetarian and vegan entrees that are easily spotted on their clearly labeled menu.
O'Donnell, like me, made the decision to become vegetarian while at Penn State and said it was really easy to make the transition here, especially with the farmers markets downtown. He said that first year he used to live right above the farmers markets and so on his way out he would grab some fresh produce and have that to eat.
The vegetarian club is open to vegetarians, vegans, and everyone in between, welcoming everyone who is interested in the practicing or learning more about the vegetarian lifestyle. They hold meetings every Tuesday at 6:30pm in 167 Willard. To learn more about the vegetarian club, follow this link to go to their website http://pennstatevegclub.weebly.com/.
Author: Local Food Journey
Bio: An exploration of what it means to eat local