Posted by Katherine Taylor Grofic on 06/08, 2011 at 12:55 PM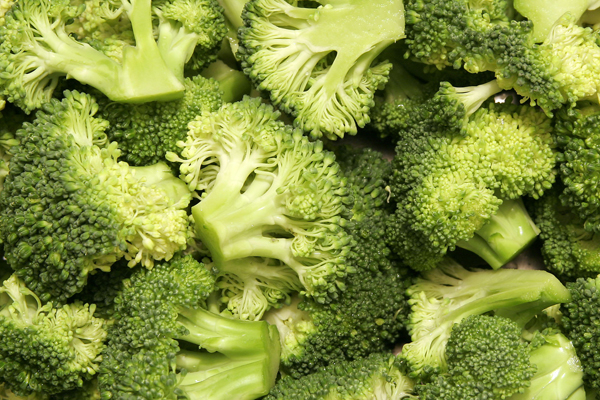 What is better than crisp vegetables, creamy dressing, and fluffy pasta? Primavera means "the season of spring," and this recipe uses fresh vegetables that are grown locally during this time of year. The delicate dressing and pasta really highlight the diverse tastes, textures, and colors of the seasonal vegetables.
Ingredients
8 ounces uncooked linguine, broken
1 pound fresh asparagus
1/2 pound mushrooms, sliced
2 cups fresh broccoli florets
1 medium onion, chopped
1 tablespoon olive oil
1 large carrot, peeled and sliced diagonally
1 medium sweet red pepper, chopped
1 medium sweet yellow pepper, chopped
1 cup whipping cream
1/2 cup chicken broth
3 green onions, chopped
2 tablespoons chopped basil
1/2 teaspoon salt
1/2 teaspoon pepper
1 cup Parmesan cheese, grated
Directions
Remove tough ends of asparagus, and cut it diagonally into 1 1/2-inch pieces. Add asparagus and broccoli florets to a vegetable steamer set over boiling water. Cover and steam for 6-8 minutes, or until veggies have reached desired crispness. Remove and set aside.
Add olive oil, onion, and garlic to a large skillet over medium heat. Once tender, add carrots and both peppers. Sauté until desired crispness is reached, remove from heat, and set
aside.
Add whipping cream, broth, green onions, basil, and salt to a medium skillet. Heat mixture over medium-high heat for 5 minutes, stirring continuously, until thick.
Boil linguine. Drain and place in a large serving dish. Add cooked vegetables, sliced mushrooms, and cream mix; toss gently. Sprinkle with Parmesan cheese and pepper; toss again.
Yields 8 servings.
(adapted from Southern Living)
Author: Katherine Taylor Grofic
Bio: Katherine is a senior at Penn State majoring in Media Studies with a focus in Film/TV. She enjoys to watch movies and documentaries and cooks in her free time. One day she hopes to be living on the west coast and work in film production.