Posted by Jamie Oberdick on 12/03, 2014 at 02:17 PM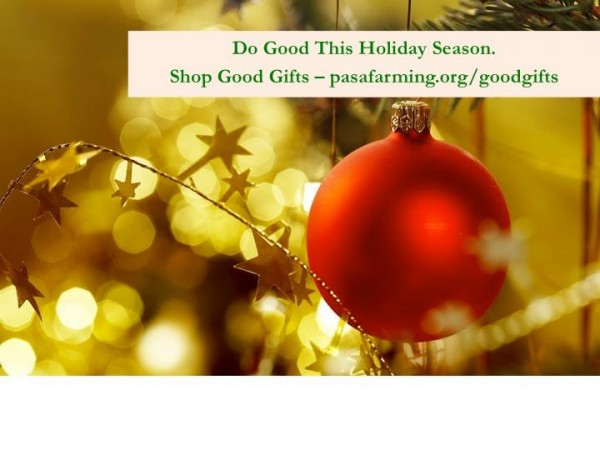 Trying to come up with a perfect gift for that foodie in your life? The Pennsylvania Association for Sustainable Agriculture (PASA) has the solution—the PASA Good Gifts Guide. javascript:nullo();
All member farms, producers, restaurants, breweries, etc. are invited to list their businesses in the Gift Guide. There are some familiar names in the guide, including Tait Farm Foods, Otto's Pub and Brewery, Goot Essa Cheese, and more. To help you find the right gift, the Guide is divided into categories.
To view the Guide and support local businesses this holiday season, please go here.
Author: Jamie Oberdick
Bio: Editor, Local Food Journey | Passionate about supporting local food in Central PA