Posted by Emily Wiley on 02/02, 2012 at 02:46 PM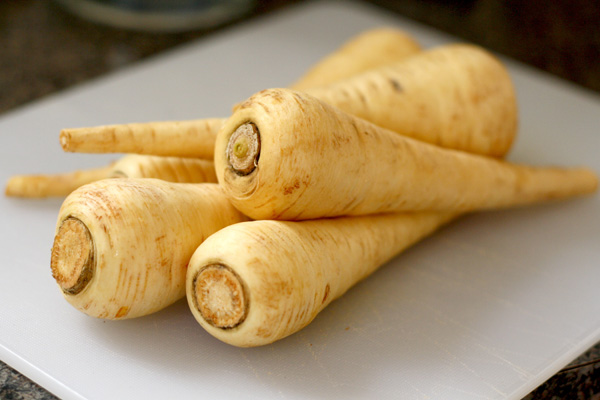 Parsnips are root vegetables, similar to carrots, and are one of the few pieces of produce available locally in Pennsylvania during the winter. They are buttery and slightly spicy and get sweet when cooked. Parsnips are commonly broiled, roasted, or cooked in soups and stews. Let us know how you prepare parsnips by sharing your favorite recipe this month. Submit your recipe for a chance to win a $25 gift certificate to Tait Farm Foods.
Continue reading for some of our favorite parsnips recipes.
Maple and Sage Roasted Root Vegetables
Chicken Pot Pie with Roasted Root Vegetables
Author: Emily Wiley
Bio: WPSU Multimedia Producer | Wife and Mother | Lover of Food and Photography | One-Half of The Culinary Couple