Posted by Jamie Oberdick on 11/06, 2015 at 01:38 PM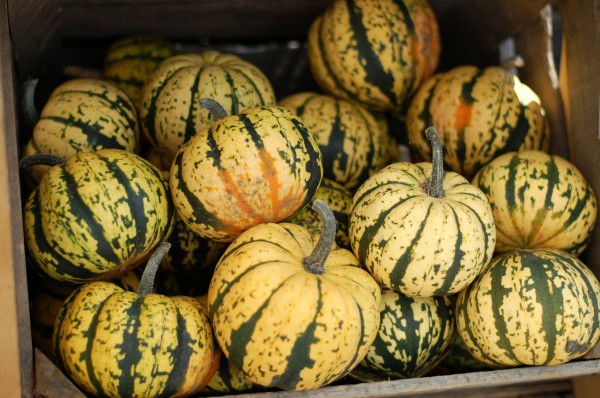 Farmers Markets are winding down to a degree over the next few weeks. While outdoor markets will soon go away until next spring, there are several indoor options to get your local food market fix over the winter. Here's a rundown of our local markets, when the outdoor ones are closing, and which are having indoor winter markets:
- Juniata Farmers Market: Still open, but in Winter Market mode. The Winter Market is held every Friday from 10:00 a.m.-2:00 p.m. at the Station Medical Center in Altoona.
- Downtown State College Farmers Market: Last day for the Friday outdoor market is Nov. 20, so be sure to head down the next few Fridays to stock up on local stuff for your Thanksgiving table. The Tuesday market is done for the season. Starting Dec. 4, the winter market will operate on Fridays from 11:30 to 5:00 p.m. at the State College Borough Building.
- Bellefonte Farmers Market: Tomorrow is the last day for this market. You can find bison meat, seasonal greens and vegetables, eggs, specialty baked goods, some herbs, shallots, and tomatoes.
- Millheim Farmers Market: The market has moved inside for the winter, to the Bremen Town Ballroom. Many of the same vendors return, including the brunch masters Ecovents.
- North Atherton Farmers Market : The market is finishing up their season tomorrow from 10:00 a.m. to 2:00 p.m.
- Boalsburg Farmers Market: Next Tuesday is the first indoor week for the market, and you can find your favorite vendors at the St. John's UCC Church.
Author: Jamie Oberdick
Bio: Editor, Local Food Journey | Passionate about supporting local food in Central PA