Posted by Jamie Oberdick on 06/28, 2013 at 04:36 PM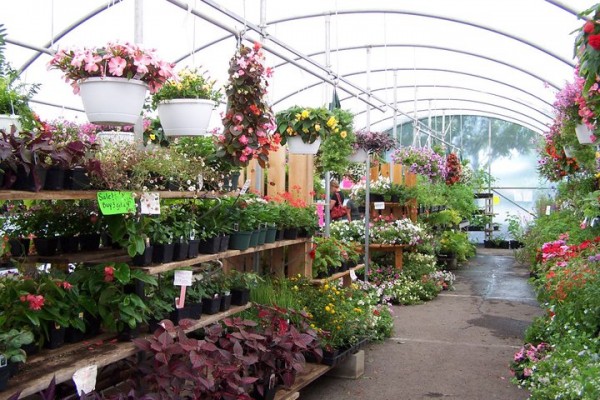 Oh, man! A rabbit ate half your annual bed…your tomato plants got trashed by a storm…the neighbor's dog dug up your favorite herb plant…too late to plant something new now, right? Actually, that's not the case. You can can still plant flowers, vegetables, herbs, etc. and still get beauty and flavor from your 2013 garden.
Eda and Scott Case run Patchwork Farms. You likely know them from their stand at the Downtown State College Farmers Market, Boalsburg Farmers Market, or from their retail setup in the Office Depot parking lot out on Benner Pike. Along with outstanding produce they sell garden plants, including some varieties you won't find at the average big box store. "Lots of little greenhouses are going out of business," Scott said. "So we have to find ways for us to complete, like having unique varieties."
So, they still have a fair amount of these unique varieties available and as Eda said, you likely still have time to buy plants and get produce. "Stuff like some tomatoes and peppers are things you can get in the ground around now and still get produce," she said. "Of course how much you get depends on how warm our autumn is but all farming and gardening is a gamble."
Scott and Eda noted that fall crops, like broccoli or any of the other members of the brassica family like cabbages, mustard, etc., can be planted in a few to several weeks. Patchwork farms themselves have planted these crops for fall, but Scott said they've even planted some summer type vegetables recently. "Just put in a crop of winter squash, and a second crop of melons," Scott said.
For ornamental plants, Eda and Scott said there's still time to plant those for blooms. The fantastic variety of plants at their stand in the Office Depot parking lot are available until July 7. "For example, we have a couple of really nice perennial hybrid hibiscus varieties that you can plant now," Scott said. "People can still find good stuff."
Author: Jamie Oberdick
Bio: Editor, Local Food Journey | Passionate about supporting local food in Central PA