Posted by James Eisenstein on 07/26, 2017 at 11:59 AM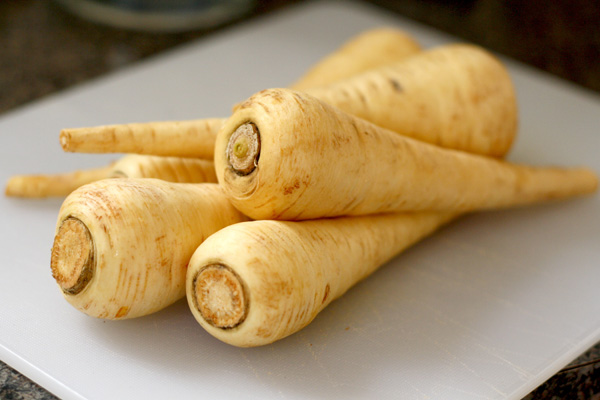 It goes like this:
The Parsnip
The parsnip, children, I repeat,
Is simply an anemic beet.
Some people call the parsnip edible;
Myself, I find this claim incredible.
We like parsnips, and we like to grow them. It ain't easy. The seeds are very small and it's difficult to space the seeds properly when sowing. Usually they are too far apart to produce a profitable crop, tempting John to mutter his intention to plow them up.
Alternatively, they are too close together to the point where they are cheek by jowl, requiring tedious hand thinning. It takes a long time. If you aren't careful, you pull all seedlings at once rather than leaving just one. Oh, and they are slow to germinate. Sometimes most don't germinate at all. And best of all, if they do come up, by then the weeds have already gotten ahead of them, requiring more tedious hand weeding. The picture below shows this weeding in progress.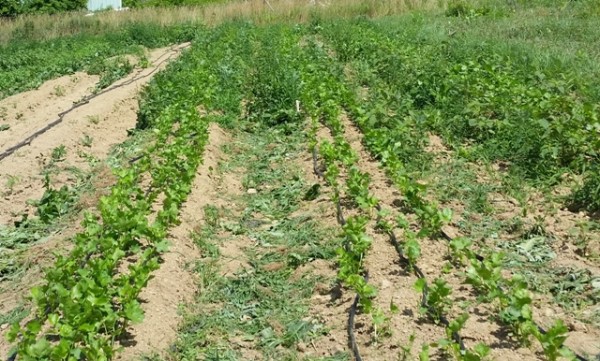 We've learned that if we flame weed at just the right time, after the weeds are up but before the parsnips emerge, some of the weeds can be eliminated. But not all. So it is still necessary to hand weed the beds, twice.
Once the second thinning and weeding is done (see below), the young parsnips are large enough to shade out the new weeds.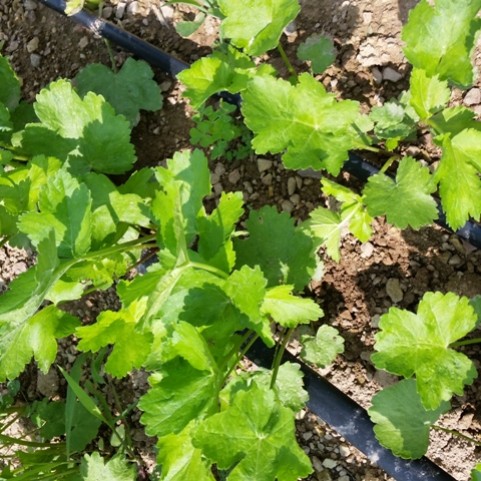 At this stage, mid-July, the parsnip root is small; one might even call it as anemic.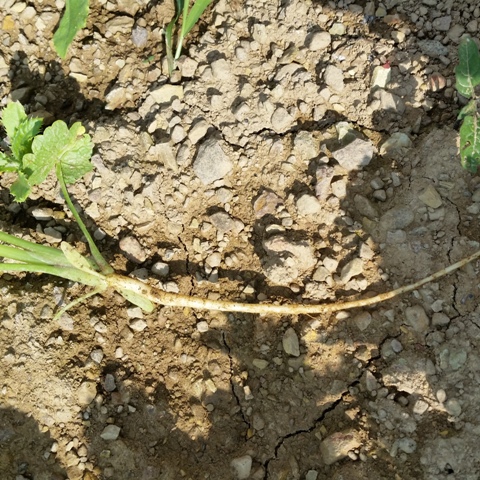 We grow them in raised beds and can pull a digging bar underneath them in late fall to make harvesting easy. So, if all goes well, we will have them in the fall, all winter, and into spring, fat, large, and eminently edible.
I hope you will ignore Ogden Nash and enjoy them. When you do, think about all the work that went into getting a crop.
Author: James Eisenstein
Bio: Unpaid Field Hand at Jade Family Farm | Former Penn State Professor