Posted by Jamie Oberdick on 09/25, 2013 at 12:23 PM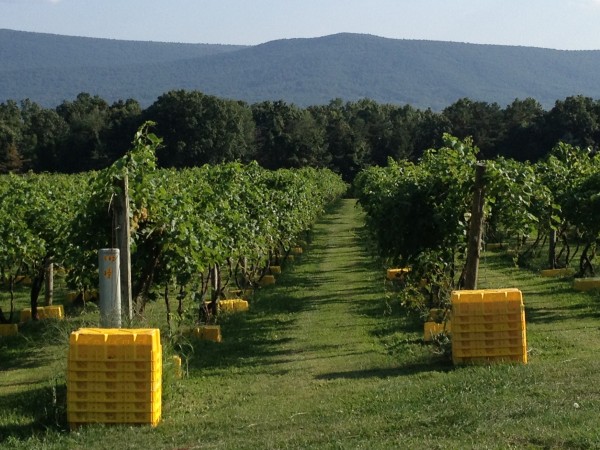 September is harvest time in the fields, orchards, and, of course, vineyards in Central Pennsylvania. One of the area's best-known wineries, Mt. Nittany Vineyard & Winery, is gathering the grapes that make their variety of signature wines, and each year this is a time to celebrate a good harvest. With this in mind, Winery Owners Joe and Betty Carroll are holding the Winemakers Harvest Dinner Oct. 5 at the Winery.
Catered by Hoag's Catering, the dinner is an opportunity to enjoy the fruits of the harvest and the company of fellow wine lovers at their beautiful setting on the side of Mt. Nittany. Winemakers Jinx and Jeffrey Proch will select wines to accompany each course and will be on hand to discuss the pairings.
The menu is as follows:
Appetizers
Baby Philly cheesesteaks
Miniature twice-baked potatoes
Individual vegetable crudités in baguette with dip
Combination Entrée plate
Marinated & grilled 4 oz filet medallion with a bruschetta & fried spicy onion topping
Crabcake with sweet chili remoulade
Colorful roasted potatoes and fresh grilled garden vegetables
Artisan rolls
Dessert
Peanut butter cup triple chocolate cake
The cost for this fantastic meal with great wine in an amazing setting? Just $55 per person. To make a reservation via credit card, call (814) 466-6373. If you want to attend, it's a great idea to call soon as space is limited.
Author: Jamie Oberdick
Bio: Editor, Local Food Journey | Passionate about supporting local food in Central PA