Posted by Linda Weaver on 08/21, 2014 at 12:11 PM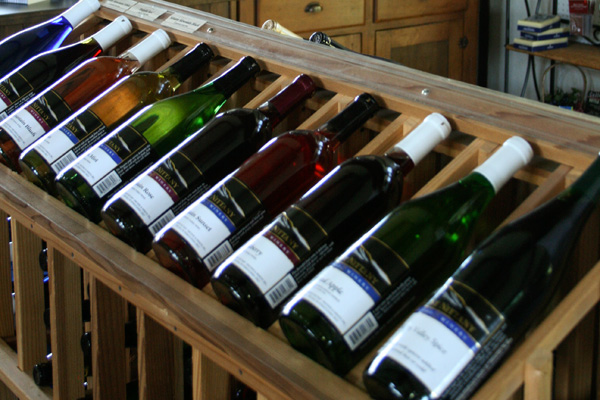 As the summer winds down and we enter fall, the Mount Nittany Vineyard & Winery will offer up a variety of events, from a wine and tapas gala, to a harvest photo contest, a Plow-to-Plate Harvest Dinner, and their annual Mt. Nittany Harvest Fest. Details below:
August 29, 2014
Wine & Tapas (6:00-8:00 p.m.)
Mark your calendar for the fourth annual "Wine & Tapas" End of Summer Gala on Friday, August 29 from 6:00-8:00 p.m. This festive after-hours event at the Winery is a great way to "celebrate the grapes" as everyone looks forward to the harvest only weeks away. Start off with a glass of sangria on the deck while you enjoy the easy-listening jazz of Jay Vonada's Jazz Quartet. Then you'll be ushered to the Vintner's Loft where you'll experience a range of flavorful appetizers paired with Mt. Nittany wines. While you're here, you are welcome to take a stroll through the vineyard, or hike to a favored "look-out" picnic table. And plan to take some wine home with you—special event discounts will be offered. Cost is $25 and reservations are required and can be made by calling (814) 466-6373.
September
Harvest Photo Contest (month of September)
During the month of September, the Winery will have our fourth annual Harvest Photo Contest. E-mail us your photos of the vineyard, winery, harvest operation, wine tasting, etc. Feel free to call ahead to the winery to find out what's going on, or Like us on FACEBOOK to get updates on our September harvest activities. Then email your pictures to me at .(JavaScript must be enabled to view this email address). We will post a display of our favorite photos at our Harvest Festival on October 4. If your photos are among them, you will receive a free tour and wine & cheese tasting for four. First place winner receives a $50 gift certificate. We invite you to get creative–color, black & white, landscape, portraits. So grab your camera and come to the winery during our normal hours of operation: Tuesday-Friday 1:30-5:00 p.m., Saturday 10:00-5:00 p.m., Sunday 12:30-4:00 p.m.
September 10, 2014
"Plow to Plate" Harvest Dinner (5:00-7:30 p.m.)
The Boalsburg Farmers Market and Mt. Nittany Winery present our third Harvest Dinner celebrating local food with a variety of dishes all prepared by our area's best chefs from fresh ingredients obtained at the Boalsburg Farmers Market. The event will be held Wednesday, 5:00 p.m. to 7:30 p.m. at the Mt. Nittany Winery, 300 Houser Rd, Centre Hall, PA 16828. $35 per ticket, kids under 12 free. Tickets available at Boalsburg Farmers Market.
October 4, 2014
Mt. Nittany Harvest Fest (noon-5:00 p.m.)
Mark your calendar for our annual Harvest Fest at the winery. Enjoy free wine tasting and winery tours all day. Sample and purchase food from local vendors including Tait Farm Foods, Goot Essa Cheese, Gemelli Bread, and others. From 1:00-4:00 p.m., music will be provided by "Richard and Papa", Richard Sleigh and Gary Brubaker, two long-time State College musicians. They will team up for a duo of guitars, harmonica, violin, and singing of tunes from many eras and genres, encouraging all to join in the singing and fun!
Author: Linda Weaver
Bio: Marketing & Media Coordinator for Mount Nittany Vineyard & Winery / Mother of Three Boys / Penn State & UVA Grad / Lover of Cooking, Wine, and the Great Outdoors