Posted by Jamie Oberdick on 05/04, 2015 at 12:04 PM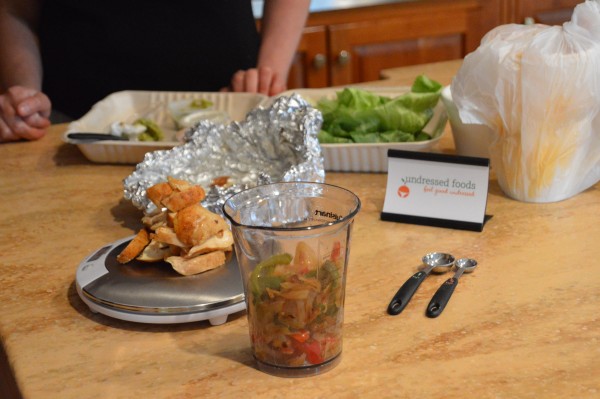 This morning WPSU ran a story by Megan Caldwell about an interesting new app, Undressed Foods, being developed by a Penn State alum that helps people who want to watch what they eat navigate the tricky nutritional seas of restaurant menus.
Jennifer Swistock has worked on developing the app over the last several years, pulling together a wealth of nutritional information on the various places to eat in the State College area. While the app is focused on student diets (along with restaurants it features items found at the Penn State dining halls), since it has a fairly exhaustive rundown of dishes at State College restaurants, it can be useful for everyone in Happy Valley. From the story:
The Penn State alum and self-trained chef has worked to provide users with suggested meals that not only are healthy, but have the highest nutritional values as well.
The app gives the user three options: general guides — for users that like to cook their own meals—off campus dining and on campus dining.
The app won't come out for a little while, and will cost $2.99 a month. Makes sense to charge for it, as Swistock obviously put a lot of work into going around to different restaurants and weighing, measuring, and calculating calories for a variety of restaurant foods. And no doubt, once it comes out, there will be local food options as well given the amount of restaurants we have in the area that offer food made with local ingredients.
The article didn't give a date for the release of the app, but we will announce the release so you can download it onto your mobile device.
Author: Jamie Oberdick
Bio: Editor, Local Food Journey | Passionate about supporting local food in Central PA