Posted by Jamie Oberdick on 08/29, 2013 at 12:15 PM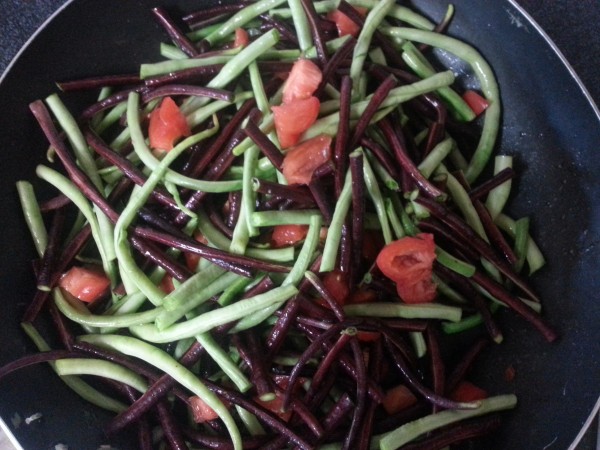 Labor Day already? Seems like the start of summer was about two weeks ago. Time truly does fly, and soon the focus here on Local Food Journey will turn to autumn-y things like pumpkins, apples, winter squash, soups, etc. All the things we like to have when the weather gets frosty and footballs replaces baseballs.
But let's not bury summer yet. There's plenty of warm weather to go, including September. Here's three great recipes that together make for a fantastic Labor Day grill meal.
Bleu cheese stuffed Buffalo-style burgers
This concept was introduced to me a few years ago at backyard barbeque. The trick is to make sure you close the burgers together properly, so the cheese doesn't leak out. Also, make sure you are careful turning them, so you don't jar them apart. The combination of the spice in the burger and the heat from the hot sauce give it a kick and the bleu cheese and mayo combine to give it a cooling contrast.
Ingredients
Two pounds ground beef from a source like Rising Spring Meat Company
12 oz of bleu cheese from Goot Essa
1-2 tsp crushed cayenne pepper from The Piper's Peck, depending on heat tolerance.
1 tsp garlic powder
1 tsp salt
1/2 tsp ground black pepper
Red Hawk Premium Pepper's Fire on the Mountain or comparable hot sauce.
Mayonnaise
Steps
Mix up all dry spices with ground beef. Form into eight patties.
Form the bleu cheese into four patties, about 1" smaller than the meat patty.
Place the bleu cheese patty in the middle of one of the meat patties, then top with another meat patty. Pinch the edges to seal in the cheese.
Grill to desired temperature, as in medium, medium well, etc.
Serve on kaiser rolls with fresh sliced tomatoes and lettuce. Top each burger with a generous shot of hot sauce, and spread the mayo on the bottom side of the bun.
Sauteed beans with bacon and tomatoes
I've made this recipe with long beans and find it to be better than one made with regular green beans (although it's still very good, just that long beans are exceptional!). Long beans are Asian beans that grow on a beautiful vine; I've grown them for several years, and I think you can find them either at Asian food stores or a few farmers markets. The photo above features Chinese red noodle beans and asparagus beans. Add onions, garlic, peppers, and tomatoes that are so common at farmers markets right now, and you have quite a nice cookout dish that goes well with burgers, steaks, or pork.
Ingredients
1 1/2 lbs of green beans, cleaned/destringed, or long beans, chopped into 4" pieces
1 lb of tomatoes, chopped into about one inch pieces
1 small/medium red bell pepper, diced
1 small onion, diced
2-3 cloves garlic, minced (depending on how much you love garlic)
1/4 cup balsamic vinegar
salt/pepper
Steps
Bring water in a large pot to boil, and put in beans. Boil for three minutes, then plunge in ice water. Drain off all water.
Heat oil in large pan over medium heat. Add peppers, onions, and garlic, sauteing until tender, then add tomatoes. Cook for 3-4 minutes, stirring often.
Add green beans and stir, mixing all ingredients well. Cook for around 10 minutes, stirring often.
Stir in balsamic vinegar, cook for 2-3 more minutes, then salt pepper to taste.
Lemon-thyme grilled zucchini
Ingredients
Three 8-10" zucchinis from farmers market, sliced about 3/8" thick, lengthwise,
1/2 cup extra virgin olive oil
one lemon
2 tbs thyme leaves removed from stem
salt and pepper to taste
Steps
Zest lemon, squeeze out juice into gallon sized plastic bag, then add rest of ingredients. Shake to coat zucchini.
Grill about 4 minutes each side or until tender.
Author: Jamie Oberdick
Bio: Editor, Local Food Journey | Passionate about supporting local food in Central PA