Posted by Jamie Oberdick on 11/11, 2016 at 04:16 PM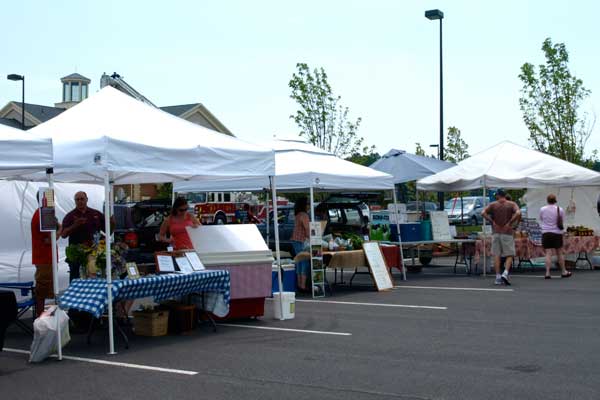 First off, Happy Veteran's Day, and thank you to all who serve or have served in our nation's armed forces. Here's Local Food Notes for this week:
- If you live in Centre County, tonight please leave out a bag with non-perishable, non-expired food items on your front porch for the Boy Scouts' Scouting for Food: Food Pick Up event. Scouts will be going around picking up the food starting tomorrow, Saturday, at 8:30 a.m. For more information, please go to: http://www.scfoodbank.org/domain/36
- Spring Creek Homesteading will hold a cooking seminar, Cooking One Dish Fall Dinners with Laura Zaino, Saturday from 10:00 a.m. to noon at the Church of the Good Shepherd. Learn how to make chicken fricassee with fall vegetables, butternut squash curry, and more. The class is $20, and includes samples at the end of the class. You can find more information here, and reservations can be made by calling 237-0996.
- Then that afternoon, Spring Creek Homesteading will hold another cooking seminar from 1:00 p.m. to 3:00 p.m., also at Good Shepherd. This one will focus on savory pies, and also costs $20.
- It's getting to be that time of year again…Tait Farm will hold their Holiday Open House Saturday and Sunday starting at 10:00 a.m. You will find delicious food, great gift ideas, and more.
- Farmers markets are still going: The North Atherton Farmers Market is open only for two more Saturdays as outdoor farmers market nears its close. The Bellefonte Farmers Market is also open.
Author: Jamie Oberdick
Bio: Editor, Local Food Journey | Passionate about supporting local food in Central PA