Posted by Jamie Oberdick on 06/30, 2017 at 01:19 PM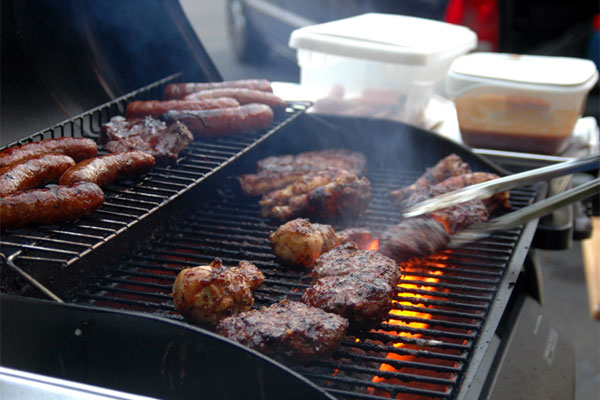 Local Food Notes for June 30 include Over the Moon Farms selling great local meats today at Nature's Pantry, Frosty Mugs of Thunder Brewfest in Somerset, Tait Farm's picnic food ideas, and Boalsburg Farmers Market's special July 4th hours.
- Get ready to grill on the Fourth by visiting Nature's Pantry today (Friday) from 2:00 p.m. to 6:00 p.m., as Over the Moon Farms will be there selling locally produced hotdogs, sausage, bacon, chickens, and ribs. In addition, Fedderolf Family Farm will be selling local hamburger patties for just $5.49 a pound.
- Beer fans, time to hit the road to Somerset for the Frosty Mugs of Thunder Brewfest, held Saturday from 4:00 p.m. to 8:00 p.m. at the Somerset Historical Center. At the event you can find local food, live music, and of course, great beer.
- Head out to Tait Farm Saturday from 2:00 p.m. to 4:00 p.m. for a seminar on great picnic foods. Learn how to make picnic food that is simple, healthy, and delicious.
- The Boalsburg Farmers Market will have special Fourth of July hours next Tuesday. They will run from 11:00 a.m. to 3:00 p.m., not 2:00 p.m. to 6:00 p.m. Find all sorts of great stuff to make/take to your July 4th barbeques, including Elk Creek Aleworks growlers.
Author: Jamie Oberdick
Bio: Editor, Local Food Journey | Passionate about supporting local food in Central PA