Posted by Jamie Oberdick on 06/02, 2017 at 01:59 PM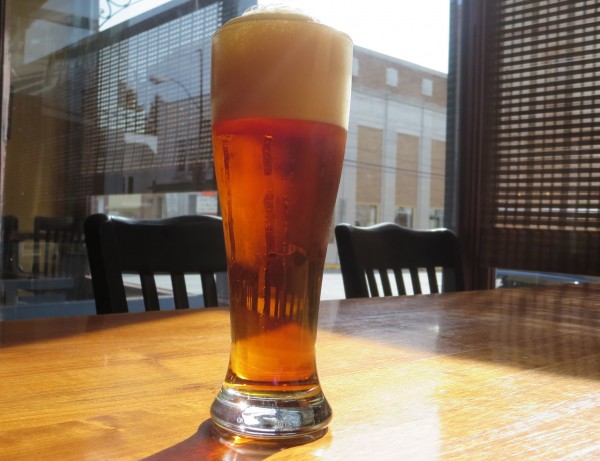 Local Food Notes for June 2 include the Happy Valley Music Festival, the Bellefonte Children's Fair, Friday Night Music at Happy Valley Winery, and Elk Creek has a pop-up beer truck!
- State College's Happy Valley Music Festival is this weekend (Friday and Saturday), featuring lots of great local, regional, and national acts. This year, there's a local food angle. Tonight will feature the "Taste of Downtown", where you can find a wide selection of food choices from the downtown restaurants. Simply purchase tickets for $1 each and trade them in for delicious food items. You can build your dinner from a variety of establishments, including those who use local ingredients in their cooking.
- Since 1949, the families of Bellefonte have celebrated the end of the school year with a Children's Fair. Always the first Saturday in June, this one-day event features food, games, activities and entertainment for the whole famil –and raises badly needed money for the community's parks. This year the fair will be held on June 4th from 10:00am-3:00pm at the intersection of Curtin and Armor streets in Bellefonte. The food also features sandwiches made from locally raised pork from Scott's Roasters.
- Friday Night Music at Happy Valley Vineyard and Winery has become a tradition. This week features Strayer and the Dogs playing from 6:00 to 8:00 p.m. There's no cover charge, so come out and enjoy a pleasant June evening with music and a great glass of local wine.
- Elk Creek Cafe and Aleworks has gone mobile, with a pop-up beer truck. Saturday they will be at the North Atherton Farmers Market from 10:00 a.m. to 2:00 p.m.
Author: Jamie Oberdick
Bio: Editor, Local Food Journey | Passionate about supporting local food in Central PA