Posted by Jamie Oberdick on 01/09, 2015 at 03:03 PM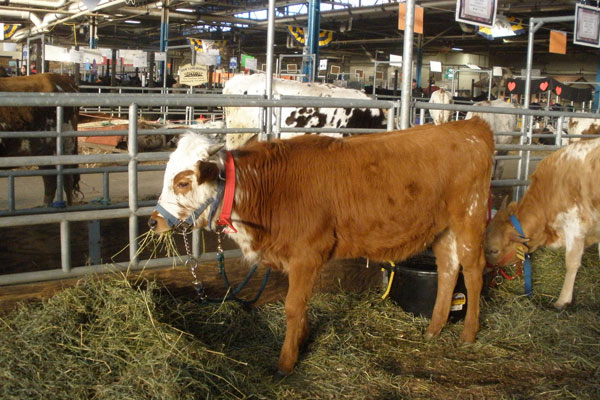 Here's a quick look at the local food world in Central Pennsylvania on this snowy and cold January Friday morning:
- Tomorrow the Pennsylvania Farm Show kicks off for the public and runs through Jan. 17. The Farm Show is the largest indoor agricultural exposition in the nation, with nearly 6,000 animals, 10,000 competitive exhibits and 300 commercial exhibits, but one of the biggest attractions is about the best food court you'll ever visit. It features a variety of foods prepared by various Pennsylvania farming associations using local ingredients, including their famous milk shakes.
- CSA's are starting signups for the spring/summer. If you want a regular box of delicious local produce, there are several options in the area. Community Harvest is accepting memberships for 2015, as is Healthy Harvest Farm.
- Want to learn how to make delicious stuff like kimchi, pickles, and sauerkraut? "Fermenting Fundamentals with Vegetables: Homemade Probiotics" will be offered Sunday Jan. 11 at 2:00 p.m. at Serenity Wellness Centre in State College. Learn how to make fermented vegetables and also discover the many health benefits of them.
Author: Jamie Oberdick
Bio: Editor, Local Food Journey | Passionate about supporting local food in Central PA