Posted by Jamie Oberdick on 02/20, 2015 at 02:23 PM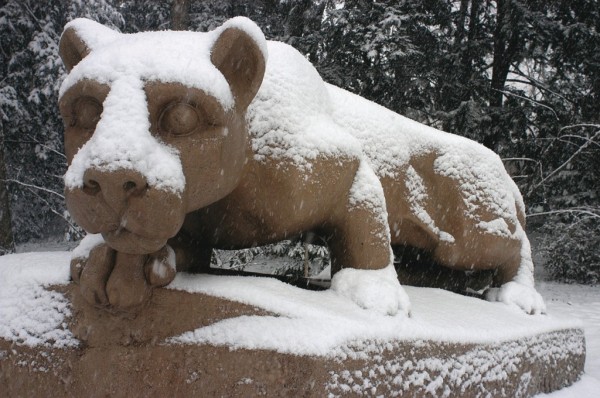 Even with some of the coldest weather ever recorded in Centre County, there are still things happening in the local food world in central PA. While temperatures are subzero, there are some items below that might warm you with spring thoughts, so keep reading…
- If you want a sign of spring, here's one: CSA signup time is in full swing. Tait Farm's Community Harvest still has openings, and Healthy Harvest Farms has summer workshares available if you like to earn local produce by lending a hand with chores.
- Speaking of Tait Farms, they are having a pancake tasting featuring locally made pancakes from Burnt Cabins Grist Mill, serving them with maple and shagbark hickory syrups. While there, they encourage you to check out their garden seeds now for sale.
- Are you a producer of local foods? Bellefonte Farmers Market has openings for dairy and meat vendors for the 2015 season. Also, Lemont Farmers Market has some openings for vendors as well.
- Today is the deadline to apply to exhibit at the Philly Farm and Food Fest. Also, tickets will go on sale Monday for the event, which will be held April 12. Think of it as a giant farmers market that showcases the best in local food, including some central PA vendors.
Author: Jamie Oberdick
Bio: Editor, Local Food Journey | Passionate about supporting local food in Central PA