Posted by Jamie Oberdick on 02/19, 2016 at 03:57 PM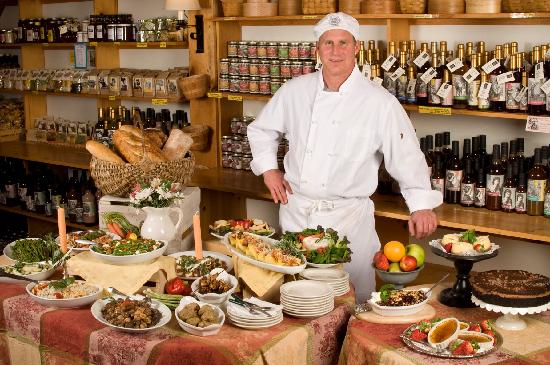 Learn how to use all those weird veggies in your winter CSA box, Tait Farm sampling series, Millheim Indoor Farmers Market, and a great night out on a winter's evening (starting with dinner at Harrison's Wine Grill)...all in this week's Local Food Notes.
- Spring Creek Homesteading and chef Laura Zaino have some help available for all you folks out there who stare at your winter CSA share and wonder what to do with those weird turnips/rutabagas/etc. On Saturday from 1:00 p.m. to 4:00 p.m. at the Goldenrod Alley Farm, Chef Laura will hold a cooking workshop on how to cook seasonally available produce. Not only will you learn what to do with a rutabaga, you can eat the results. The price is $12 per workshop and more information can be found here.
- Tait Farm is holding a Tea and Treats event as part of their Winter Sampling Series. Head out to the farm Saturday from 2:00 p.m.-4:00 p.m. and enjoy a perfect cup of tea with various tasty accompaniments.
- You can get your weekend winter farmers market fix by heading out to the Millheim Indoor Farmers Market, held at the Bremen Town Ballroom Saturday from 10:00 a.m. to 1:00 p.m. You can find prepared foods, hot soups, seasonal produce, and more.
- Looking for a great winter's night out? Harrison Wine Grill's Current Feature Menu includes a variety of great items made with local ingredients, all with a Rustic Italian theme. Go to their website and click on Current Feature Menu to get your taste buds tingling.
Author: Jamie Oberdick
Bio: Editor, Local Food Journey | Passionate about supporting local food in Central PA