Posted by Jamie Oberdick on 04/21, 2017 at 12:58 PM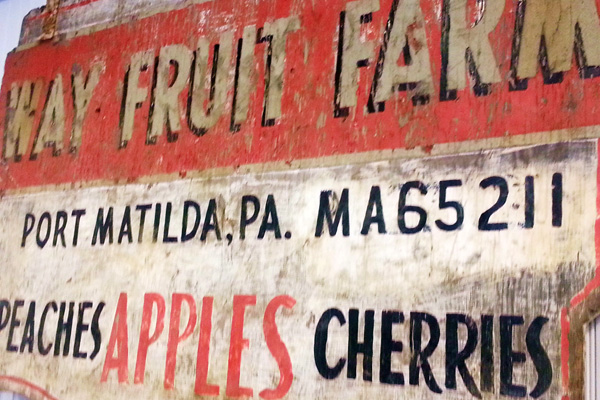 This week we have Way Fruit Farm's Apple Blossom Festival, Elk Creek Cafe's Earth Day 71 Mile Dinner, gardening stuff from The Garden nursery in Centre Hall, and herb tasting at Tait Farm.
- Celebrate a rite of spring April 22 and April 29 at Way Fruit Farm's Apple Blossom Festival. The celebration features wagon rides through the orchard to see all those beautiful blossoms, kettle corn, children's activities, breakfast and lunch in their wonderful cafe, and more.
- Elk Creek Cafe and Aleworks has a fantastic Earth Day event tomorrow: the 71 Mile Dinner. They will serve beef, pork, and chicken along with crisp cool greens, peppery radishes, new potatoes, sweet young carrots, and beets, all from sources 71 miles or less away. You can wash it all down with their locally brewed craft beers.
- The Garden in Centre Hall The Garden in Centre Hall (On Route 144 just outside of Old Fort) has flowers for sale, along with lettuce and herb planters, individual herbs (parsley, thyme, cilantro, basil, chamomile, sage,) and fresh-cut-while-you-wait lettuce and spinach. They are on winter hours (Friday, Saturday, Sunday from 10:00 a.m. to 6:00 p.m.) until April 28, when they go seven days a week at the same time for summer.
- Speaking of herbs, spring is certainly herb time, and Tait Farm has herbs as the focus of their weekly Saturday Tasting event. From 2:00 to 4:00 p.m., you can taste herbs and learn how to grow them.
Author: Jamie Oberdick
Bio: Editor, Local Food Journey | Passionate about supporting local food in Central PA