Posted by Jamie Oberdick on 08/22, 2014 at 11:18 AM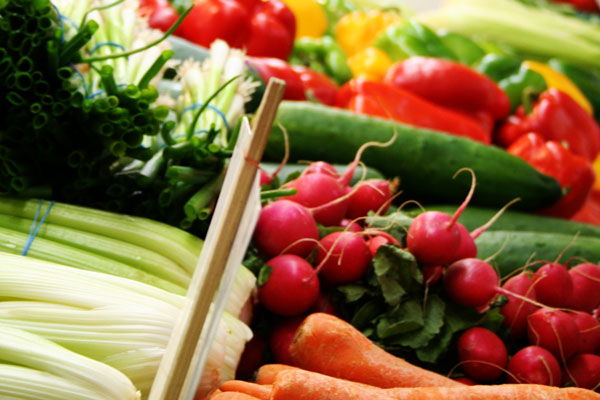 Downtown State College Farmers Market moves for one week only: As you may have noticed, Penn State students are moving back in. This means the Downtown State College Friday Farmers Market will move to Heister Stree, one block east of Locust Lane, for this week only.
Summer salsa sampling at Tait Farm: From 10:00 a.m. to noon Saturday at Tait Farm in Centre Hall, Kim Tait will lead a celebration of one of the best things about fresh summer produce; salsa making. Learn some new salsa recipes and sample the garden-fresh goodness.
What's at the farmers markets?: From Buy Fresh Buy Local, a report of what's in season right now at farmers markets:
"Be sure to get to the market early if you want any of the melons that are coming into season. There are still plenty of peaches, red raspberries, and plums that are gracing market tables. Sweet corn is now available in good quantities as well. It's also time for peppers—hot and sweet and everywhere in between. 'Tis the season when lots of things are in season! Enjoy tomatoes, potatoes, cabbage, green garlic, onions, cucumbers, beets, carrots, zucchini, summer squash, fresh herbs, egg plant, okra, and green beans. You can still get greens, like kale and head lettuces."
Author: Jamie Oberdick
Bio: Editor, Local Food Journey | Passionate about supporting local food in Central PA