Posted by Jamie Oberdick on 10/24, 2013 at 12:05 PM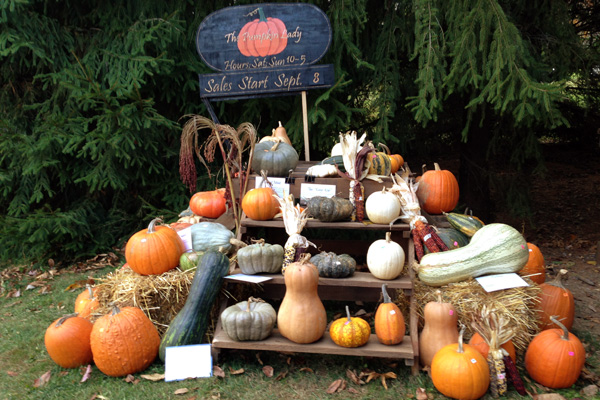 The Mount Nittany Winery is holding their annual Harvest Fest Saturday, Oct. 26 from noon to 5:00 p.m. at the winery in Centre Hall. In their beautiful Mt. Nittany-side setting, you can enjoy free wine tastings, take a winery tour, try free samples (and then buy) local food from vendors, and enjoy live music by Richard and Papa (aka long-time State College musicians Richard Sleigh and Gary Brubaker).
Local food is one of the focuses of the event, along with, of course, Mount Nittany Winery's local wine. You can get a taste of such local, organic goodness as Tait Farm Foods, Clover Creek Farm cheese, Tug Hollow honey, Goot Essa cheese, El Gringo's eclectic take on Mexican food, Gemelli Bakery products, Sweet Heat Gourmet sauces, Stone Meadow cheese, Nittany View Farms, unique winter squash and gourds from The Pumpkin Lady, and MacNeal Orchards.
One of the best things about a visit to Mount Nittany Winery is the fact that it's just a beautiful place, and those attending the event will not only find fantastic wine, food, and music, they will also find a relaxing setting. They have a small lake where attendees can wile away the autumn afternoon, or take a leisurely stroll through the vineyard. There's a stark, shaggy beauty to the vineyard during this time of year and a perfect setting for sampling the winery's Spiced Apple Wine.
The event started in 2003 as an informal get-together among a group of friends, and has grown to one of the area's top harvest festivals. For more information on this event, upcoming Mount Nittany Winery events, and their wines, please go to their website at http://www.mtnittanywinery.com/.
Author: Jamie Oberdick
Bio: Editor, Local Food Journey | Passionate about supporting local food in Central PA