Posted by Jamie Oberdick on 11/14, 2016 at 04:41 PM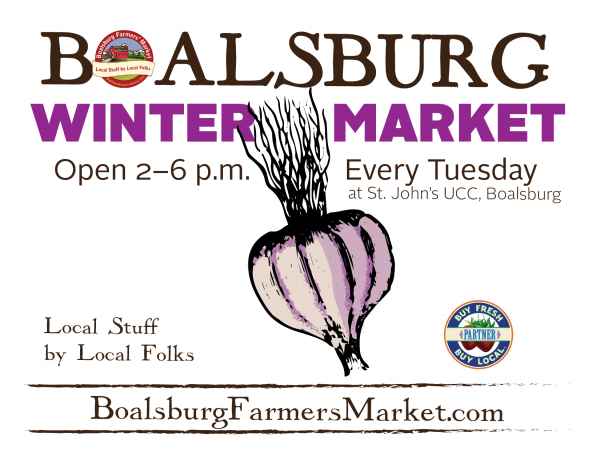 LaCreta Holland, owner of Happy Valley Learn to Cook and Local Food Journey contributor, is offering her cooking skills and expertise to teach students from the State College NHS school how to cook healthy and tasty after-school/weekend snacks.
The NHS School provides educational programming for autistic students. They are partners with Penguin Packs, a weekend food backpack program started via a partnership between the State College Food Bank and the Faith United Church of Christ.
According to Cindy Reed, director of Penguin Pack, the program began as a school report by her daughter. "In 2014, my daughter Jordan worked on a school report on hunger in America. Her teacher challenged her to do more than just a report," Reed said. "So Jordan proposed starting a program to send food home with students in need on the weekends, when there is no school breakfast or lunch. With help from the Central PA Food Bank, Faith UCC, and Principal Donnan Stoicovy, we started the program at Park Forest Elementary school (whose mascot is the penguin). In the next year, we expanded Penguin Packs to include the NHS School and Park Forest Preschool."
A program like Penguin Packs, Reed said, is important because it provides food for students who might not have enough to eat on the weekends when there is no school breakfast or lunch. "This additional nourishment can help improve student health and learning," she said.
"Every week during the school year, volunteers meet at Faith UCC to fill backpacks with food items that could be eaten for breakfast, lunch and dinner," Reed said. "Volunteers deliver the backpacks to the schools on Fridays to go home for the weekend. Currently, we have 40 students enrolled at the three schools."
Once a month, Reed said, NHS students come to the church and help to fill Penguin Packs. "NHS staff have let us know that this opportunity helps the students learn important life skills," Reed said.

Reed said that local food plays a role in the Penguin Packs. "Most weeks we include an apple from Way Fruit Farm," Reed said. "The Boalsburg Farmers Market has also given us coupons to include in the backpacks for students and their families to use at the market."

At the cooking lesson, Holland will teach NHS students another life skill; how to select good, nutritious food and add them to their diet. Holland echoed Reed's thoughts on the need for good nutrition for young minds. "It's important for kids to eat healthy meals—it is important for everyone, but growing children need the nutrients that good, fresh food provides," she said. "Healthy, fresh food also helps them develop a palate for good food. If children are only eating pizza and chicken nuggets, they will likely be hesitant to eat something good for them like a beef stew with lots of vegetables."

Holland will be using ingredients from the market to teach eight students from NHS how to make the healthy snacks. While she was certain which recipes she will choose, a few examples could include easy granola that can be used to make fruit parfaits, apple oatmeal squares, and simple cheese quesadillas with sauteed vegetables.

The Penguin Packs program welcome volunteers to help us fill the backpacks and donations to help pay for the food. If someone is interested in volunteering, he or she should contact the church at 814-237-3904 or .(JavaScript must be enabled to view this email address). Checks may be made out to Faith UCC with Penguin Packs in the memo line and mailed to Faith UCC, 300 E. College Ave., State College, PA 16801.
Author: Jamie Oberdick
Bio: Editor, Local Food Journey | Passionate about supporting local food in Central PA