Posted by Jamie Oberdick on 08/04, 2015 at 10:59 AM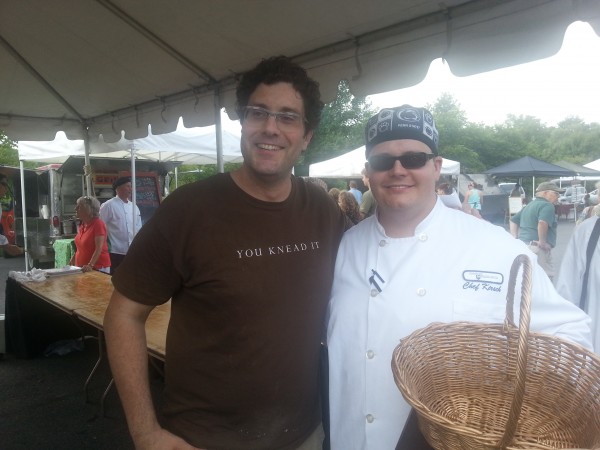 The fifth annual Golden Basket Awards will be held today, August 4, at the Boalsburg Farmers Market. The cooking will start at around 2:15 p.m. and the awards will be given out at around 4:30 p.m.
As always, the chefs will use ingredients found in the market. The event is designed to show off our local culinary creativity, and to inspire the local community to use local ingredients to create their own kitchen masterpieces. To help with the inspiration, there will be a limited supply of samples for market attendees to try.
The chefs competing the event include, in order of when they will start cooking:
- John Clickner of Gigi's
 Restaurant and Wine Lounge
- Harrison Schailey of Harrison's Wine Grill
- Mike Benjamin of Benjamin's Distinctive Catering
- Jeremiah McClanahan of Fasta & Ravioli Co.
- Erin Snyder of Elk Creek
 Cafe + Aleworks
- Kirsch McMaster of Nittany Lion Inn
The judges will award several prizes with the best overall dish/chef receiving the highly coveted Golden Basket. Other awards will be given for best entree, best accompaniment, best local utilization of the market, and best adaptability (ability for home cooks to replicate your delicious creation).
Author: Jamie Oberdick
Bio: Editor, Local Food Journey | Passionate about supporting local food in Central PA